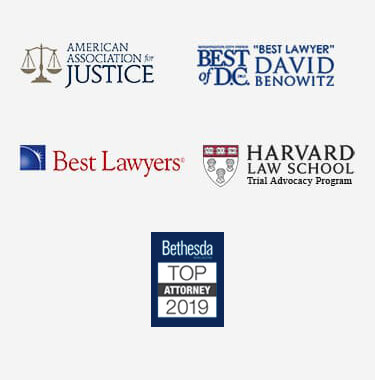 DC Surgical Injury Lawyer
If you, or someone you know, have been injured as the result of a surgical procedure, you should contact a Washington, DC surgical injury lawyer to discuss your options. The attorneys at our firm have the experience and passion necessary to pursue your case and they will not rest until they have exhausted every avenue available for your claim. They will patiently walk you through the legal process – from filing a claim through court proceedings — and they can quickly and thoroughly assess your situation and to let you know how best to pursue your claim.
If you have been injured as a result of a surgical procedure, you are probably feeling overwhelmed by pain, fear and confusion. Please know that you are not alone, as surgical mistakes leading to further injuries or complications have become increasingly common. Sometimes these injuries or errors cannot be avoided. However, when this kind of complication is due to negligence, you have a right to pursue compensation for your pain and suffering, as well as your increased medical and personal costs.
That's where a DC surgical injury lawyer comes in–working to investigate your case, uncover the truth, and get you the compensation you deserve.
Surgical Injuries in the District of Columbia
Most everyone who undergoes a medical procedure realizes that there are inherent risks involved in surgery. Surgical injury, however, is typically the result of negligence on the part of a physician or medical staffer or, in some cases, the medical institution. Here are some examples of how surgical errors may occur:
Leaving surgical implements or related items inside a patient's body;
Performing the wrong procedure;
Performing the correct procedure, but on the wrong area (e.g. on the wrong side of the body or wrong body part);
Failing to adequately monitor the patient during the procedure;
Making an error during the procedure that causes injury, such as cutting or nicking an organ or blood vessel;
Ignoring the patient's specific circumstances — such as health history, medications, or current health status — when performing the procedure;
Permanently damaging the nerves or spinal cord; and
Incorrect administration of anesthesia, which can cause brain damage and other injuries.
Any one of these surgical errors can lead to injury or, in some cases, death. When a surgical injury occurs, it may trigger the need for additional surgeries, a prolonged recovery period, and, occasionally, lifelong problems may remain.  Trust a DC surgical injury lawyer to support you while you are injured, doing whatever it takes to file a successful claim.
Initiating a Medical Malpractice Suit
Given all the possibilities that exist, it is easy to see why surgical injuries could lead to medical malpractice claims. A Washington, DC personal injury attorney can prove invaluable when it comes to answering your questions and reviewing your situation to see if you have a claim. If you do, a well-qualified surgical injury lawyer will be able to patiently and thoroughly guide you through the complex and daunting legal process. It's important to remember, however, that all surgeries involve risk and a less-than-ideal outcome does not necessarily equate to medical malpractice. Whether or not there is a case for medical malpractice depends on the specifics of your situation and whether there was any negligent behavior. Surgeries can, and frequently do, result in complications. No medical procedure comes with a guarantee against future problems, even when everything seems to go as planned during the surgery. If you're unsure whether there was any negligence in your surgery, you would be best-served by contacting a Washington, DC surgical injury attorney as soon as possible.
What an DC Surgical Injury Lawyer Can Do to Help
That attorney will help you determine not only if there was negligence in your treatment, but also who specifically was involved. This could be the surgeon, other members of the staff or the hospital itself. This is not always a simple process, as many surgical injuries can be the result of a series of errors. That is why you will need the services of an experienced surgical injury lawyer who can efficiently and effectively gather all the evidence available in your case and pursue any available remedies.
Many of those remedies depend, in part, on meeting local legal requirements. In Washington, DC, there is a three year statute of limitations to bring a medical malpractice case. There is also a requirement to provide notice to the medical practitioner(s) in question at least 90 days prior to initiating the lawsuit. Additionally, in DC, mediation is required for these types of cases to progress. That mediation is not binding, however.
The DC surgical injury lawyers at our firm understand all these legal requirements and restrictions and will thoroughly prepare you for all the challenges that you may face before initiating your case. For a free case consultation, contact our Washington, DC law offices today.