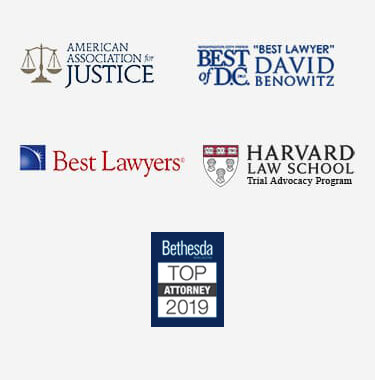 DC Emergency Room Error Lawyer
When people experience a sudden and unexpected medical issue or crisis, the emergency room is often their first stop. Generally speaking, emergency room physicians and other medical staff provide excellent care and save lives, and hospitals are working to improve ER rooms. But unfortunately, mistakes do still occur, sometimes with catastrophic results. Mistakes can be made for a variety of reasons, but when they occur due to negligence, victims may be able to recover compensatory damages by filing an emergency room medical malpractice lawsuit.
Because of the complicated legal and medical issues that can arise in emergency room error cases, it is advisable for victims to retain the services of an experienced DC emergency room error lawyer as soon as possible after sustaining an injury. The DC emergency room error lawyers at our firm have dealt with numerous emergency room error cases and are well positioned to guide you through the process of filing a claim.
According to data published by the United States Centers for Disease Control and Prevention (CDC), there were 129.8 million emergency room visits in 2010 alone. As a result, there are bound to be errors that occur. Generally speaking, when a person seeks treatment at an emergency room, they are evaluated by triage personnel. Whether a patient is seen immediately or is placed into a queue depends upon the severity of their condition. There are many potential ways an emergency room error may occur, and an experienced DC medical malpractice lawyer can explain exactly where your injury falls on the spectrum.
Common Emergency Room Errors Include
Misdiagnosis of a patient's condition
Prescribing the incorrect medication or administering an incorrect dosage
Ignoring obvious signs of distress
Administering medications that are contraindicated
Incorrectly placing a patient in triage
Delay in diagnosis
A failure to perform the correct diagnostic tests
Failure to refer a patient to a specialist
Legal Liability in Emergency Room Cases
Malpractice can occur at any point in a person's emergency room visit, from evaluation to discharge. Determining which party is liable for any injuries that occur due to negligence involves determining who was responsible for the error and what their relationship is to the hospital or other institution visited. As a general principle of legal liability, employers are responsible for the negligence of their employees when it occurs within the scope of employment. On the other hand, employers are not necessarily responsible for the negligent acts of independent contractors. As a result, it is extremely important to examine the relationship between all parties that could be potentially liable in an emergency room error case.
Many emergency room physicians are independent contractors, meaning that it may be difficult for patients to sue a hospital after an emergency room accident. In certain cases, a hospital may be responsible for the tortious conduct of an independent contractor physician, especially if they exert control over the physician's activities or if the hospital holds the physician out as an employee.
How An Attorney Can Help
Emergency room errors often occur when a person is already in some sort of physical distress. Therefore, it can be difficult to establish that an error on the part of medical personnel resulted in further injury. An attorney who has experience dealing with emergency room error cases can spot errors that you may not have even known occurred. Medical professionals are required to conduct themselves with a certain standard of care, and understanding that standard is essential in recognizing that errors have occurred. An experienced Washington DC emergency room error lawyer can help you determine whether you have a claim, and also who may potentially be liable for your injuries. In addition, by retaining an attorney who understands what emergency room errors are worth, you can be sure that any settlement or award you receive is the best possible outcome.
Contact a DC medical malpractice attorney
As with any type of case alleging injury, it is important to retain legal counsel as soon as possible. Medical malpractice claims in the District are subject to a strict statute of limitations, meaning that there is a limited amount of time in which you can bring a claim. Hiring an attorney early in the process is the best way to maximize your chances of bringing your case to a favorable resolution. In order to schedule a free consultation with one of our attorneys, contact us today by calling our office at (202) 600-9400.