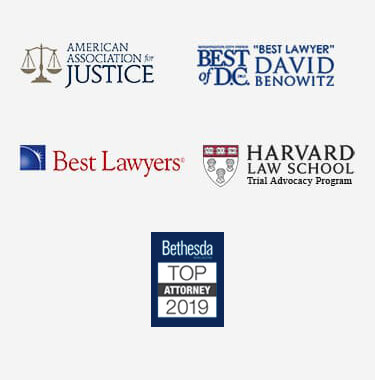 DC Failure to Perform a Critical Procedure Lawyer
Doctors are legally obligated to provide a certain standard of care to their patients. They have a duty to listen to patients and examine them thoroughly to identify solutions to their medical problems.
If your doctor is aware of your condition and its consequences but fails to authorize or perform procedures that could be critical to your recovery, consider speaking with a seasoned medical malpractice lawyer. A DC failure to perform a critical procedure lawyer could help you recover the financial compensation you may be entitled to because of your doctor's mistakes.
Medical Malpractice and Tort Claims in DC
If a healthcare professional's mistake meets the criteria for legal negligence, the courts can intervene and award financial compensation to the aggrieved patient. In the case of a physician's failure to perform or order a critical procedure, a judge would examine whether another similarly situated medical professional in similar circumstances would have done so.
Negligence within a Hospital's Chain of Command
Today, doctors work in tandem with other healthcare professionals such as nurses and lab technicians to take care of a patient's needs, perform tests, and adminsiter treatment as needed. If a physician and their team of medical professionals identify a patient's need for surgery, but the doctor fails to refer them to an appropriate surgeon to perform a critical procedure, multiple parties could bear liability.
This is because if any person in the chain of professionals fails to do their job responsibly, there could be a failure to perform a critical procedure. A well-versed attorney in our area could review the chain of healthcare professionals who identified a patient's need for surgery but neglected to order the procedure to determine where the failure occurred.
What Can a Patient Recover after Not Getting the Surgery They Need?
Recoverable economic damages in a suit based on a doctor's failure to perform or order a crucial procedure can include the patient's medical bills and the wages they lost while recuperating.
On the other hand, non-economic damages are more subjective and may include pain and suffering and loss of the enjoyment of life. While many states cap non-economic damages, the District of Columbia does not. If an injured or sick patient can prove that their healthcare provider had all the information and resources necessary to get the required surgical procedure but failed to do so with wanton disregard toward the patient, they may be able to recover punitive damages, which are also not capped in DC.
Can a Patient Bear Liability for an Unordered Procedure?
The District of Columbia follows a pure contributory negligence standard in med mal cases. For example, if a patient fails to tell their doctor about symptoms that signal the need for a critical procedure, the jury might find them partially at fault. Unfortunately, patients who are found even one percent responsible for their own damages cannot recover damages. For this reason, it is advisable to connect with a local lawyer who could help refute allegations of contributory negligence.
A DC Failure to Perform a Critical Procedure Lawyer Could Help
Doctors and other medical professionals have a duty to take good care of their patients. This includes looking for and assessing symptoms that may warrant the performance of a critical surgical procedure.
If you have thoroughly explained your symptoms to your doctor and nothing is done about them, you should contact a DC failure to perform a critical procedure lawyer for an initial consultation to discuss your situation. Call today to learn more about your options from a professional at our firm.