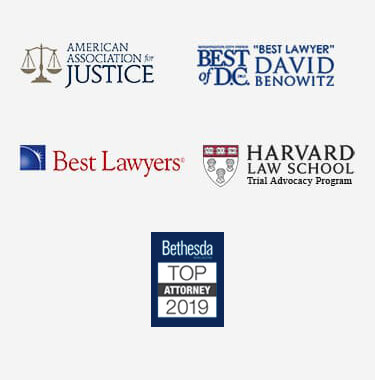 DC Birth Injury Lawyer
Subject to certain circumstances, it is possible for a person to pursue legal action for harms sustained as a result of a birth defect. To file a birth injury lawsuit in the District of Columbia, the law requires the cause of the birth defect to be some type of malpractice, environmental condition, chemical exposure, or negligence on the part of a third party. The DC birth injury lawyers with our firm are intimately familiar with the claims process and litigating cases at trial. Moreover, they can determine whether or not pursuing legal action is in your best interest and if you are entitled to compensation. Contact an attorney today to schedule a free consultation. Below is a brief description of birth defects and the particularities of filing a personal injury claim.
Common Types of Birth Defects and Injuries
The Center for Disease Control and Prevention (CDC) has estimated that approximately 3 percent of infants are born with a birth defect. There are a variety of different causes of birth defects, some of which include genetics, environmental factors, and medical malpractice. A birth defect is defined as any type of injury that occurred prior to the baby being born. This often means that the injuries occurred early in development, sometimes only shortly after conception. This is especially true if the birth defects are related to certain prescription drugs the mother may have been taking at the time. An experienced DC lawyer can explain in-depth the various birth injuries that may lead to a successful claim, but some of the most common types include:
Cerebral palsy
Fractures (often caused by breech births)
Erbs palsy
Cephalohematoma (an area of bleeding between the bone and its fibrous covering)
Forceps injuries, including facial paralysis
Subconjunctival hemorrhage (breakage of the blood vessels in a baby's eyes)
Caput succedaneum (severe swelling of the soft tissue of a baby's scalp)
Possible Causes of Defects
Birth defects may be related to some type of chromosome damage and often manifest during the very early stages of fetal development. A child, for instance, may be born with too many or too few chromosomes. Down syndrome is an example of a possible result of a chromosomal imbalance. Exposure to certain chemicals, fungicides, paints, pesticides, and various other toxic substances may increase the risk of babies being born with some type of birth defect. Possible sources of birth defects include:
Radiation and x-rays
Volatile organic compounds
Over-the-counter medications
Petroleum products
Alcohol
Some prescription drugs
Cleaning solutions
Tobacco
When to Consider Pursuing a Case
An attorney in DC should be consulted if birth injuries are believed to be caused by some type of malpractice, an outside environmental factor, genetic irregularity, chemical exposure, or some type of negligence on the part of a third party. Parents may also be entitled to compensation if the child died due to a birth defect. Putting together a personal injury case related to birth defects often involves an extensive investigation to determine factors such as:
What caused the birth defect?
When exposure to certain substances occurred?
When did the caregiver know about the potential birth defect and what was done to mitigate the circumstances?
What impact the birth injuries have had on the child? Those caring for the child?
What the future quality of life will be like for the child?
Medical Experts
If the exact cause of birth injuries or defects cannot be determined, a DC lawyer may consult medical experts to determine possible causes. Some of these experts may be brought into court to testify. Medical experts often provide reports and other technical assistance in determining if certain medications or environmental factors may be associated with the birth defects involved in a particular case.
Treatment for Birth Injuries in DC
The treatment of birth defects and birth injuries is often an ongoing and expensive process. Treatment for children with birth defects often requires long-term care. Unfortunately, some children with birth defects may never be fully capable of caring for themselves. The cost of providing ongoing care and security for a child with birth defects as they grow into adulthood can be overwhelming. Family members often have to make sacrifices to ensure that the affected child receives the care they need. A birth injury attorney in DC may be able to seek compensation for:
Past and future medical expenses
Future loss of earnings for the parent(s) caring for the child
Extraordinary care (hiring caregivers, physical therapy, special education, etc.)
Pain and suffering
Determining If a Defect Exists
Some birth defects may not be detected until after birth. In some situations, testing may determine if a birth defect exists while the baby is still in the womb. Under some specific circumstances, a legal argument may be made if certain tests weren't ordered by a physician, especially if there is a history of certain birth defects in a family and this fact was already known.
Call a Birth Injury Attorney in DC for Assistance
Not every birth defect is the result of negligence. However, healthcare professionals may not have done all they could have done to prevent birth defects or they may have made the situation worse by not providing the proper care after a child was born. Contact a DC birth injury lawyer to receive additional information on how to proceed with a case involving birth defects.
Client Review
Review Title: Number one attorney in DC!
Review Description: Good guy and great attorney. I appreciate him not only as an attorney but as a good friend. I would recommend him to anyone who is needing a lawyer. Number one attorney in DC!