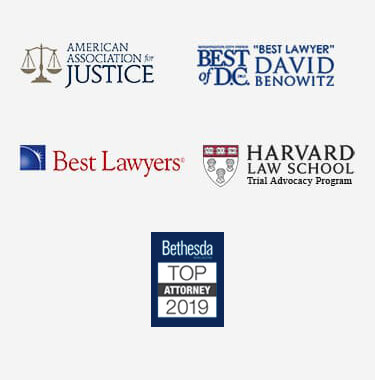 Washington DC Cancer Misdiagnosis Lawyer
One of the most common medical mistakes is the misdiagnosis of a disease or the failure to diagnose a serious medical condition. When warning signs or symptoms present themselves, it is critical to the patient's health that the doctor accurately recognizes symptoms, promptly diagnoses them, and then either develops a treatment regimen or refers the patient to a qualified medical specialist. Particularly in cases involving serious cancer, early detection and treatment can mean the difference between life and death for the patient. A doctor's failure to diagnose cancer or misdiagnosis of its symptoms not only deprives a patient of critical medical treatment, but delays timely action which could save their life. Under some circumstances, it can constitute medical malpractice.
Family members must also live with cancer misdiagnosis. Losing a loved one in a sudden, tragic accident is heartbreaking, but so is having to watch a parent or child slowly waste away because treatment began too late or was denied. To learn how you may receive compensation for your loved one's wrongful death, contact a DC cancer misdiagnosis lawyer today.
Cancer misdiagnosis often occurs when a doctor fails to give the proper time and attention to their patient or does not carefully listen to their complaints. The vast majority of initial diagnosis of all diseases is done by general practitioners and emergency room staff. These doctors treat a variety of afflictions, which makes it critical that they make an appropriate diagnosis and, if justified, provide a referral to the proper specialist when a complex disease such as cancer is encountered. If a doctor fails to detect symptoms or recognize specific complaints that a reasonable doctor would, the patient may have been deprived of proper treatment, which could form the basis for a medical malpractice lawsuit.
Failure to Diagnose Cancer
Early detection and diagnosis of cancer has a significant impact on long-term prognosis. Many different types of cancer can be successfully treated when caught in their early stages and patients may be able to make a full recovery. Unfortunately, doctors do not always detect the signs and, in some cases, a doctor may balk at referring a cancer patient to an oncologist or a specialist for tests and other treatment needed to diagnose the disease.
Unfortunately, many of these decisions are based on the financial interests of the health insurance carrier rather than the patient's needs. The patient who suffers delays in treatment may end up with a much more serious condition, or worse, if treatment and diagnosis are delayed too long. In certain events, medical malpractice charges be made against the doctor and the insurance company. Given the progressive nature of most cancers, prompt diagnosis and treatment can have a substantial impact on the ability to survive the disease.
If cancer is not diagnosed until several months after symptoms and complaints were first presented, the odds that treatments will be successful can decrease and the chance that more radical therapies might be needed due to the rapid advancement of the patient's cancer becomes greater. Such delays can make a patient's pain and suffering last much longer than necessary, and the consequences the defendants must face in a civil claim even more profound.
Types of Cancer
Lung Cancer
Testicular Cancer
Throat Cancer
A DC Cancer Misdiagnosis Lawyer Can Fight for You
In many cases of cancer misdiagnosis or failure to diagnose, insurers will hide from the "causation" aspect of a civil lawsuit. Causation is the most difficult aspect of a malpractice case to prove for an injured victim. The plaintiff must prove that the negligence behind failing to provide a cancer diagnosis with the patient was the direct cause of their suffering. Doctors and insurance carriers will try to counter claims that your harms and losses were avoidable to begin with and try to prove that the damages would have happened regardless.
A DC cancer misdiagnosis lawyer with the right resources can help you devalue the defense's claims by bringing in medical experts to testify as to why a timely diagnosis could have saved you and your family from months or even years of painful and possibly fruitless cancer treatments. When doctors fail to give their full times and attention to their patients, mistakes can occur, resulting in a misdiagnosis or failure to diagnose. If a doctor fails to recognize or understand the complaints of their patient, the results can lead to significant injuries or death. Pain and suffering resulting from a misdiagnosis or failure to diagnose cancer is unacceptable and injured victims have the right to pursue compensation for the damages they experience. If you or a loved one believes that a medical professional was negligent in a diagnosis, the experienced Washington, DC cancer misdiagnosis lawyers at our firm can thoroughly examine your case and help advise you as to your options for pursuing a claim. Contact our DC law office today for a free consultation.