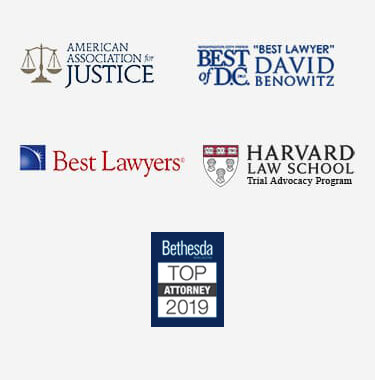 DC Prescription Error Lawyer
When a doctor gives you medication for the purpose of healing, you have a reasonable expectation that you shall not suffer any unexpected or un-communicated ill effects from that substance. Unfortunately, despite years of medical school and other safeguards, doctors do sometimes prescribe the wrong type or amount of medication.  If you have suffered an injury as the result of such a mistake, please contact a Washington, DC prescription error lawyer with our firm today.
Prescription error is a type of medical malpractice, which means that a medical professional has not rendered an acceptable standard of care to her or his patient. Although not all negative medical outcomes are due to malpractice, an experienced DC medical malpractice lawyer can help you to determine if it is possible to pursue compensation for your medication-related injury or illness.
The National Coordinating Council for Medication Error and Prevention (NCCMERP) has defined medication error as any avoidable event that may lead to the inappropriate use of a medication, or result in harm to a patient, while the medicine is in the control of a health care professional, the patient or any other consumer. The NCCMERP goes on to say these events can be related to professional practice, health care products, and procedures. Error events can also occur in a number of instances, which can include but are not limited to: the act of prescribing a drug or product, dispensing of the item, distribution of the drug or product — as well as product labeling and packaging — and education regarding the product and monitoring the use of a product.
Why Prescription Errors Occur
Preventable errors occur because systems for safely prescribing and ordering medication are not appropriately used.
A widely recognized cause of error is illegible handwritten prescriptions.
Errors may result from insufficient or missing information about co-prescribed medications, past dose-response relationships, laboratory values and allergic sensitivities.
Errors in prescribing can occur when an incorrect drug or dose is selected, or when a regimen is too complex.
When prescription information is communicated orally, similar-sounding medication names may cause error.
Drugs with similar-looking names can be incorrectly dispensed when prescriptions are handwritten.
Errors may occur because a prescription is never transmitted to a pharmacy, or a prescription is never filled by the patient.
Physician sampling of medications can contribute to medication errors due to the lack of both adequate documentation and drug utilization review.
When you work with a seasoned DC prescription error lawyer, he or she can carefully review your medical records and conduct an independent investigation to determine precisely how the medication error occurred and how you can file your civil claim most effectively.
How an Attorney Can Help
In order to prove that a prescription error caused you or your loved one injury or resulted in death, you must prove that the prescriber of the medicine, the pharmacist, or the drug's manufacturer erred in the prescribing of the drug in some way. This can be very difficult to prove on your own – which is why hiring an experienced DC prescription error lawyer is the best choice to make if you would like to obtain a settlement for you or your loved one. Medical malpractice attorneys at our firm are highly experienced in determining how a prescription drug was responsible for your injury and making those responsible for providing you with the drug to compensate you for your pain and suffering. Our attorneys are also expert courtroom litigators trained to efficiently and effectively handle cases that go to trial. If you believe that you or a loved one has been injured as a result of prescription drug error, hire a proficient Price Benowitz prescription drug attorney. Please contact us if you have had health issues stemming from any of the following:
Inappropriate Medication based on medical condition
Inappropriate Medication based on medical history
Inappropriate combination of Medication / Multiple prescriptions
Experimental drugs prescribed without patient consent
Incorrect dosage
Administering the wrong medication
Administering a medication to the wrong patient
Emergency rooms administering pain medications or sedatives to an intoxicated patient
How Prescription Errors Occur
Errors may be potentially detected and corrected prior to the administration of the medication to the patient. The three most common dispensing errors are: dispensing an incorrect medication, dosage strength or dosage form; miscalculating a dose; and failing to identify drug interactions or contraindications. Errors caused by drug administration can be made by the health care provider or by the patient themselves. Much of the problem in drug administration is communication. Patients are often unaware that errors can happen and often do not take an active role in understanding what is being communicated to them. Errors most often occur when communication is unclear regarding: drug name, drug appearance, why the patient is taking the drug, how much and how often to take it, when is the best time to take it, how long to take it, what common side effects could occur, what to do about a missed dose, common interactions with other drugs or foods, and whether this new drug replaces or augments other therapy. Over-the-counter medications can lead to medication errors because labels may not be sufficiently read or understood, and health care providers are often unaware when patients are taking over-the-counter medications. The types of errors described above are primarily errors of commission. There are also errors of omission, such as the failure to administer a drug that was prescribed or not administering a drug in a timely manner. Although they are much more difficult to identify through systematic reporting tools, errors of omission must also be addressed through process improvement efforts in order to truly improve patient safety in a comprehensive manner.
Prescription Errors Affect Large Numbers
Adverse drug events cause over 700,000 emergency department visits each year. Nearly 120,000 patients each year need to be hospitalized for further treatment after emergency visits for adverse drug events. As more and more people take more medicines, the risk of adverse events may increase. As people age, they typically take more medicines. Older adults (65 years or older) are twice as likely as others to come to emergency departments for adverse drug events (over 177,000 emergency visits each year) and nearly seven times more likely to be hospitalized after an emergency visit.