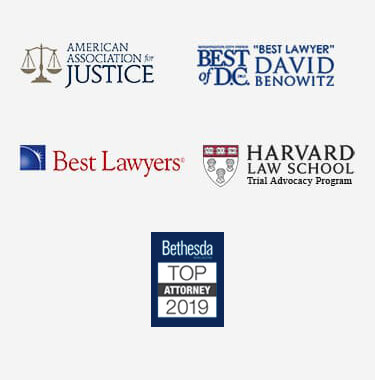 Washington DC Intubation Malpractice Attorney
Every medical provider offering care in Washington, DC has a duty under the law to act as a professional. This means providing competent care when treating patients, given the nature of the circumstances. This legal standard of care even applies during emergency situations, such as those where a patient requires intubation because of an inability to breathe.
Sadly, errors are common during the intubation process. Mistakes on the part of doctors or nurses could cause injuries to affect a patient's esophagus, trachea, or neck. Whenever these injuries were the result of a failure to adhere to commonly accepted medical standards, a skilled medical malpractice attorney could step in. A Washington, DC intubation malpractice attorney could help you evaluate the source of your injuries, determine how the event has impacted your life, and hold at-fault medical providers responsible through insurance settlements or trials.
Typical Injuries from Incorrect Intubations
People undergoing surgeries that involve general anesthesia often require intubation to keep air moving into their lungs during the operation. When this is necessary, hospitals will employ trained anesthesiologists to perform these procedures. Even so, failing to follow the correct procedures could see significant damage affecting a patient's trachea or esophagus.
While these injuries are rare in the emergency room, they are far more common in an emergency setting. Even though ER doctors and nurses are authorized to perform these procedures, they lack the formal training and experience of anesthesiologists. As a result, intubation to help a patient breathe after a serious injury or to treat chronic airway problems, such as COVID-19 may result in a greater rate of injuries in an emergency room.
Potential Compensation
People who suffer these injuries deserve full compensation to cover their losses, including:
Medical bills;
Lost quality of life;
Reimbursement for missing wages if the incident keeps them away from work;
Pain and Suffering.
A knowledgeable Washington, DC lawyer could provide more information about intubation injuries and the compensation that victims may be able to collect from a malpractice suit.
Local Intubation Malpractice Laws
Medical malpractice cases are usually among the most complicated in the world of personal injury law. The first reason for this is that an injured person can only prevail in their case if they can prove that an injury occurred due to a failure on the part of a medical professional to provide adequate care. The fact that an injury occurred while in that provider's care does not prove this concept.
Instead, District of Columbia Municipal Regulations Title 17 § 4612.8 states that a licensed physician must conform to the prevailing standards of acceptable medical practice. This means following prescribed steps for intubation procedures and recognizing when intervention is necessary. Proving that the physician failed in this duty in a legal setting can be difficult. Almost universally, injured people must rely on the reports and testimony of expert witnesses. These experts can evaluate the actions of a defendant medical provider to determine if they failed to meet this standard. A well-versed attorney in Washington, DC could construct an intubation malpractice case that meets the burden of proof, while ensuring it is filed within the correct timeframe.
Statute of Limitations
In addition, the Code of the District of Columbia § 12-301 says that people who suffer injuries because of the actions of others have no more than three years after the injury to demand compensation.
Reach out to a Washington, DC Intubation Malpractice Lawyer Today
Intubation is a common procedure in hospitals throughout Washington, DC. It may be a typical step used during surgery to help a patient breathe in the operating room. In other scenarios, it could be an emergency procedure when a person has suffered a severe injury or is having difficulty obtaining oxygen. In either case, doctors performing intubations have a duty under the law to follow proper medical procedures and avoid unnecessary injuries.
If you have suffered an injury to your trachea or esophagus because of a doctor's improper intubation, you have the right to seek out compensation. A Washington, DC intubation malpractice attorney could evaluate the facts of your case, hire an expert to present your case to the court, measure your losses, and demand fair compensation every step of the way. Call today to learn more.