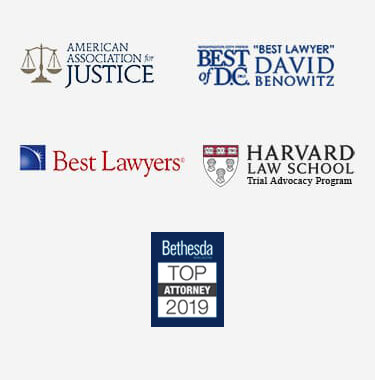 Washington DC Pharmacy Errors Lawyer
Pharmacists are often the unsung heroes of the medical establishment. Their expertise and knowledge allow them to fill a plethora of prescription drugs responsible for alleviating pain and suffering. Most pharmacists are highly trained professionals, committed to providing the highest standard of care. Unfortunately, despite pharmacy training and expertise, medication errors still occur, and when they do, the outcome can be devastating.
If your health has been adversely affected by a pharmacy error, you may be entitled to compensation for your ordeal with the help of a local medical malpractice attorney. No one should suffer because of a pharmacy error, even if the suffering is relatively mild. With the help of a Washington, DC pharmacy errors lawyer, you may be able to get the justice you deserve.
What Mistakes Can a Pharmacist Make?
Unfortunately, pharmacists can make a wide variety of mistakes. Many of these mistakes can harm the health and well-being of a patient. These adverse effects may manifest immediately, or sometimes, they take time to show up and go unnoticed until many years later. Although medication mistakes can cause these effects, some patients assume they are the result of natural causes.
Pharmacy mistakes are far more common than many people think, and each year, pharmacy professionals make the following mistakes:
Incorrect prescriptions – This occurs when a pharmacist gives a patient the wrong order.
Dosage mistakes – This mistake occurs when a pharmacist provides the incorrect dosage of the correct prescription.
Failure to counsel – Pharmacists are obligated to provide patients with valuable information about their medications.
Prescription mix-ups – Mix-ups occur when a patient gives a medicine belonging to someone else to the wrong patient.
Prescribing without a prescription – Internet pharmacies often allow patients to purchase medications without presenting a valid prescription.
The mistakes listed above are unacceptable, and they can have deadly consequences for patients.
Proving Pharmacist Negligence
To prove a pharmacy or pharmacist is guilty of malpractice, a patient and their Washington, DC pharmacy errors lawyer must prove they engaged in negligent behavior. From a legal perspective, negligence is defined as causing someone physical or financial harm through careless or reckless behavior. Pharmacists have a duty of care to their customers, which means they are obligated to take reasonable actions to ensure they do not harm them or make dangerous mistakes.
During a proceeding, the court will expect the plaintiff to prove:
The pharmacist and pharmacy owed a duty of care.
The pharmacy or pharmacist failed to fulfill this duty of care.
The plaintiff suffered an injury as a result of this failure.
There is a direct connection between the actions of the pharmacist or pharmacy and injury sustained by the plaintiff.
The plaintiff incurred some damages as a result.
If a customer and their attorney can prove the pharmacy or pharmacist is responsible for their injury, they may be entitled to financial compensation for their pain and suffering.
In general, customers suffering from severe injuries or conditions will recover the most damages. However, even customers suffering from minor injuries and conditions may be entitled to some compensation. Occasionally, a pharmacy may offer a settlement in exchange for discontinued litigation.
Consult with a DC Pharmacy Errors Attorney Today
A severe pharmacy error can change your life for the worse. When high-powered drugs mix and interact, they can counteract or enhance the effect of others. For this reason, pharmacy errors can be deadly or can leave customers with permanent injuries. If this happened to you, it may be possible to improve the quality of your life by taking appropriate legal action.
Schedule a consultation with a Washington, DC pharmacy errors lawyer if you are ready to discuss your case.