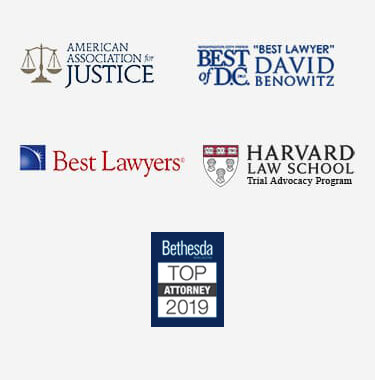 Washington DC Hospital Negligence Lawyer
Hospitals are where patients go to heal from their ailments and complete medical procedures to restore their health. Most people do not expect a routine hospital visit to result in complications because of preventable errors made by physicians and hospital staff.
If you are admitted to a medical facility and suffer undue injuries during your stay, a DC hospital negligence lawyer could review your situation and, if warranted, fight aggressively to get you the compensation owed to you. Reach out to a medical malpractice attorney to discuss your options.
How Can Hospitals Be Negligent?
Negligence occurs when someone has a duty to protect others from foreseeable injuries but instead acts recklessly and causes harm to someone else. For example, hospital employees have a duty to disinfect and sterilize their facilities. If they fail to do so and a patient contracts an infection as a result, they could be sued for negligence.
Hospitals often insist that physicians who treat patients at their facilities are independent contractors, not employees in an attempt to limit the hospital's liability for a doctor's negligence. An attorney in our area could sort through the list of possible defendants before filing a lawsuit against a negligent hospital.
Common examples of hospital negligence in DC include:
Mistakes or carelessness by hospital staff in caring for patients, including doctors, nurses, nursing assistants, and technicians
Mistakes by administrative staff
Inputting incorrect patient information
Mixing up patient files
Keeping any medical professional on hospital staff knowing they have a history of malpractice or lack proper licensure
Defective hospital equipment, including diagnostic tools and monitoring equipment
Failing to keep hallways, waiting rooms, and the emergency room free of clutter that could cause ill patients to stumble and fall
What if a Patient is Partially at Fault?
The District of Columbia follows a pure contributory negligence standard, with the recent exception of injured bicyclists and pedestrians. Patients who are found by the courts to have contributed to their own injuries or illness in any way generally cannot recover damages from a negligent hospital or its employees.
Hospital insurers often accuse patients of being at least partly to blame for their damages. For example, if a patient is ordered to only get out of bed with a nurse's assistance, but the patient gets up anyway and subsequently falls, the patient may not be able to file a negligence suit. A local attorney could help refute the opposing party's allegations of contributory negligence and maximize potential financial recovery.
What Every DC Patient Needs to Know Before Suing a Hospital
Unlike many states, the District of Columbia does not insist that injured patients submit a Certificate of Merit before filing a hospital negligence lawsuit. This statement is given by an independent physician who reviews a patient's claim and opines that the hospital or attending physician was negligent, thereby substantiating the patient's claim.
However, according to the Code of the District of Columbia §16–2802, patients who intend to file malpractice lawsuits against hospitals must inform all defendants of their intent to sue in writing at least 90 days before filing a claim. The plaintiff and all defendants will also be required to attend non-binding mediation early in the process to facilitate a settlement. A knowledgeable attorney could guide an injured hospital patient through this complicated legal process.
Damages Are Not Capped
A patient injured by a hospital's negligence generally seeks for compensation to cover economic and non-economic damages. Economic damages are calculable losses and may include medical bills incurred, lost wages, and property damage. Non-economic damages include pain and suffering, disfigurement, and loss of enjoyment of life. Many states cap non-economic damages, but the District of Columbia does not.
A DC Hospital Negligence Lawyer Could Take on Your Case
Hospitals are meant to take care of people who are ill or injured. When a medical facility fails to do so or an employee acts recklessly, you may have legal recourse available.
If you were harmed during a recent trip to the hospital, contact a DC hospital negligence lawyer and schedule a consultation.