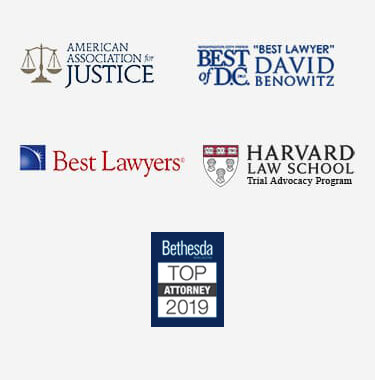 Zofran Lawyer
Prescription drugs are supposed to be subjected to several rounds of testing and clinical trials before they are sold to American consumers. But all too often, drugs make it to market with harmful and deadly side effects.
One widely used prescription drug, Zofran, has been linked to increased risk of birth defects. If you or a loved one has been harmed by this medication, you should speak to experienced mass torts attorneys immediately who are familiar with the drug's dangers. A skilled Zofran lawyer can help fight for your right to compensation.
Use by Pregnant Women
Ondansetron, which is marketed under the brand name Zofran, is a medication used to prevent nausea and vomiting. One group of patients for whom Zofran was prescribed often were pregnant women who suffered from morning sickness.
The drug was originally developed by its manufacturer, GlaxoSmithKline, to help chemotherapy patients deal with the strong feelings of nausea that such therapy typically causes. It was only later that it was recommended for morning sickness during pregnancy.
Linked to Birth Defects
Many types of birth defects have been linked to Zofran, and may warrant contact with a Zofran attorney. These defects include:
Mental deficiencies
Cleft lip and palate
Heart problems
Club foot
Stomach upset
Hearing loss
Skull deformities
Families who have filed suits against GlaxoSmithKline already allege that a new label for Zofran shows the drugmaker could have warned about birth-defect risks sooner. The new label links the anti-nausea drug to cardiovascular and cleft palate birth defects for the first time.
Failure to Comply with the Law
GlaxoSmithKline is a huge corporation with many high-priced lawyers ready to defend its interests. To overcome such an obstacle, the victims' attorneys must be smart, well-informed, resourceful and aggressive. A Zofran attorney can be an aggressive advocate for their client.
This is not the first time the company has been forced to address claims that it failed to comply with the law. In 2012, it faced federal charges of illegal marketing and fraud for a number of its medications.
According to the U.S. Department of Justice, the drugmaker "agreed to plead guilty to a three-count criminal information, including two counts of introducing misbranded drugs, Paxil and Wellbutrin, into interstate commerce and one count of failing to report safety data about the drug Avandia to the Food and Drug Administration."
Recovering Damages
The damages that can be recovered in cases such as this include:
Medical expenses
Loss of consortium (the deprivation of the benefits of a marital relationship, if a loved one was the person injured)
Emotional distress
Lost wages or other income
In any kind of personal injury claim, it is very important that the injured party get a thorough physical examination as soon as possible, so that they have an official record of the harm that was suffered.
How a Zofran Attorney Can Help
It is critical that you have knowledgeable, experienced advocates on your side who have handled dangerous drug cases before, and who know what kind of evidence and witness testimony can win a favorable verdict or settlement. If you have suffered an injury after using Zofran, contact skilled Zofran lawyers today.