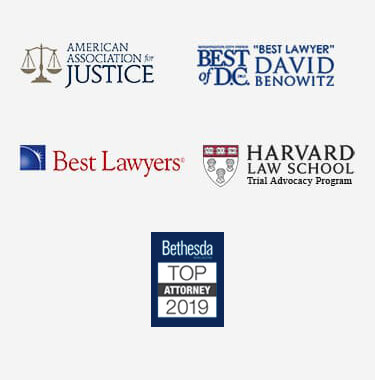 Elmiron Lawyer
Since the FDA's initial approval of the prescription drug Elmiron in 1996, many people dealing with interstitial cystitis have depended exclusively on this medication to help address the symptoms of this rare chronic bladder condition. Unfortunately, recent studies have indicated that the use of Elmiron is correlated with the development of a debilitating eye condition that may lead to permanent vision loss and even total blindness in some cases—a risk which Elmiron's manufacturer, Janssen Pharmaceuticals, failed to notify consumers and physicians about.
If you are struggling with vision loss as a result of taking Elmiron, you may have grounds for litigation against Janssen Pharmaceuticals that a skilled mass torts attorney could help you take advantage of. By retaining a knowledgeable Elmiron lawyer to help with your claim, you could greatly improve your odds of successfully establishing liability for your newfound condition and recovering comprehensively for your ensuing losses.
The Potential Dangers of Elmiron
For the past 25 years, Elmiron has been the only FDA-approved medicinal treatment for interstitial cystitis, a disease that primarily affects women and which is characterized by bladder pressure and pain that can be mild, moderate, or severe depending on the individual. Elmiron ostensibly helps relieve these and other related symptoms by creating a protective layer within the bladder to prevent excessive irritation from urine.
Until 2015, doctors considered Elmiron to be a relatively safe way to alleviate this medical condition, with known side effects including dizziness, nausea, headaches, diarrhea, and partial hair loss in rare cases. In that year, though, doctors at the Emory Eye Center in Atlanta, Georgia noticed that a handful of their patients were suffering from severe macular degeneration with seemingly no cause. Further investigation and studies soon revealed the connection between the use of Elmiron and the development of this unique eye condition.
Patients who have taken Elmiron have reported a variety of symptoms related to vision loss, including:
Newfound difficulty reading and/or adjusting to dim lighting
Less vivid colors
Blurred vision, especially when looking at straight lines and/or in the center of the visual field
Dark spots in the visual field
Change of retinal color
Unfortunately, Elmiron's manufacturer still has not issued any warnings about this potentially life-changing effect their product could have, giving rise to potential litigation that a seasoned attorney could assist with.
How Legal Counsel Could Help
While drug manufacturers do have some leeway when it comes to liability for hazardous side effects due to the inherent difficulty of making new medications, they still have a duty to properly inform doctors and patients about all known side effects and contraindications. Janssen's failure to do this with Elmiron and its risk of causing macular degeneration constitutes a violation of this duty, which in turn means people injured in this way may have a right to file suit against Janssen for damages.
A knowledgeable Elmiron lawyer could help from start to finish of the litigation process, working on a plaintiff's behalf to gather evidence of manufacturer liability and valuate every form of economic and non-economic harm stemming from the plaintiff's use of this drug. Many people across the United States have experienced substantial damages due to this medication, so it may be possible to join or start mass tort litigation against Janssen instead of filing suit alone.
Talk to an Elmiron Attorney About Legal Options
As much as cutting-edge prescription medications help millions of Americans effectively treat chronic health conditions, they are unfortunately not without their risks. Since Janssen Pharmaceuticals did not disclose perhaps the single biggest risk associated with the use of its product Elmiron, they may be civilly liable for damages caused by this medicine.
An Elmiron lawyer could discuss your potential case and offer guidance about next steps during a private consultation. Schedule yours by calling today.