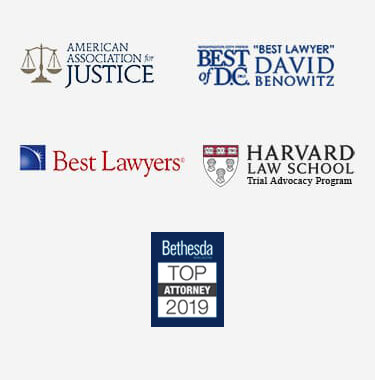 Zantac Lawyer
For years, people have taken the antacid drug ranitidine, often sold under the brand name Zantac, both as prescribed by a physician and over the counter, to get rid of troublesome heartburn and indigestion pains. Unfortunately, scientists have recently found that Zantac contains unsafe levels of a possible carcinogen.
If you have regularly taken Zantac or one of its generic counterparts, and a doctor has recently diagnosed you as having cancer, you may be entitled to file a claim against the manufacturers of the drug. Reach out to an experienced Zantac lawyer to see if you might be entitled to receive financial relief.
Possible Carcinogens in Zantac
People generally use Zantac to treat their heartburn. Zantac works by reducing the over-production of stomach acid. Zantac has been on the market for years and is widely available both by prescription and over the counter.
Recently, pharmaceutical scientists detected high levels of the cancer-causing chemical known as N-Nitrosodimethylamine (NDMA) in Zantac and notified the Food and Drug Administration (FDA). Rocket fuel, pesticides, and rubber products often contain NDMA. The Centers for Disease Control (CDC), the FDA, the Environmental Protection Agency (EPA), and the World Health Organization (WHO) have all stated that NDMA is a probable carcinogen. The FDA regulates drugs in the United States and tests them to ensure that are safe for public use. Although they did not issue an immediate mandatory recall, the FDA has issued a statement urging consumers to stop using the product and has asked the manufacturers to stop selling them.
What Kind of Harm Could Zantac Cause?
The CDC has stated that NDMA is a probable carcinogen that can lead to liver disease and the following types of cancer:
Liver
Stomach
Lung
Colorectal
Esophageal
Prostate
Bladder
Kidney
Thyroid
Breast
Testicular
Pancreatic
Non-Hodgkins Lymphoma
Multiple Myeloma
Scientists believe that the levels of NDMA could rise in ranitidine as it ages even if the medication is stored correctly, so it could become more dangerous with time.
Holding Negligent Pharmaceutical Manufacturers Accountable
A Zantac attorney can fight for anyone diagnosed with a type of cancer commonly associated with NDMA after regularly taking Zantac or any of its generic counterparts for an extended period of time. They can review the relevant medical records and scientific reports to help them determine it is best to join a large class action suit or to file an individual personal injury claim against the drug manufacturers.
A qualified legal representative can try to obtain just compensation for a claimant. In a successful claim, a claimant could receive economic damages to compensate them for their actual losses, such as medical and hospital bills, as well as non-economic damages to compensate them for non-quantifiable losses, such as for their pain and suffering. If an attorney can establish that the drug manufacturers knew or should have known that ranitidine contains NDMA, a court may also award punitive damages if permitted under state law.
Retain The Services of a Zantac Attorney Today
If you are currently taking Zantac, you should speak with your doctor and consider treatment alternatives. You should also meet with a skilled attorney to see if you are entitled to compensation from the drug manufacturer in either a personal injury suit or through a class action suit. Zantac lawyers have experience standing up in court for the rights of individuals against large corporations, such as pharmaceutical manufacturers. Schedule a consultation today to learn more about how an attorney could help your case.