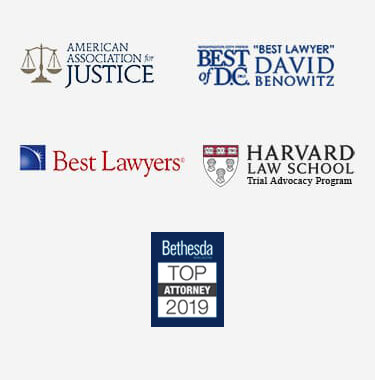 Smith & Nephew Hips Lawyer
People who are contemplating hip replacement surgery are often excited about the prospect of a new hip and returning to an active lifestyle again. However, many of those dreams have been vanquished by defective Smith & Nephew R3 and BHR hip devices.
If you or someone you love has suffered injuries as a result of hip replacement surgery involving a B3 or BHR hip device, you may be entitled to monetary compensation with the help of a skilled mass torts attorney. Experienced Smith & Nephew hip lawyers can review your case with you, as well as your medical treatment, and set about recovering the legal compensation you need and deserve.
Hip Implants
Hip implants are often helpful for individuals suffering from osteoarthritis. This condition causes the cartilage between the hip bones to progressively wear down, usually from injury or old age. This process causes the hip bones to make direct contact with each other and painfully rub together.
The problem with hip replacement devices is that they are typically made entirely of metal. This metal-to-metal contact has been known to cause tiny pieces of metal to separate from parts of the device, releasing those particles directly into the hip joint and/or throughout the person's body. These metal particles are toxic to the body and can lead to tumor development, among other side effects.
Basis for FDA Recalls
In 2012, the FDA issued a voluntary recall for the R3 hip device, due to high failure rates (as high as 60 percent) prompted by reports of loosening, pain, device failure, metal sensitivity in patients, and dislocation.
Many class action plaintiffs who underwent hip replacement surgeries indicated that they required costly revision surgeries after their artificial hips failed.
Common Side Effects Associated with Artificial Hip Implants
The following side effects have been linked to artificial hip implants and may warrant contact with a Smith & Nephew hip replacement attorney:
Chronic inflammation
Blood poisoning
Limited mobility
Dislocation
Infection
Class Action Lawsuits
Class action plaintiffs have recently filed lawsuits against the manufacturers of the Smith & Nephew R3 and BHR hip devices, claiming that these products were defective when they were placed on the market. Specifically, plaintiffs are alleging that the artificial hips were not properly tested and/or were improperly manufactured or designed.
Consumers may have a legal right to sue a manufacturer of a defective product when their use of that product proximately results in injuries and damages, including, in these cases, infections and costly hip revision surgeries.
Some of the more common types of damages available to class action plaintiffs in Smith & Nephew hip device cases include the following:
Payment of medical bills and expenses
Payment of lost wages for time missed from work
Compensation for pain and suffering
Compensation for mental anguish and emotional distress
Compensation for loss of consortium or spousal support
How a Smith & Nephew Hips Attorney Can Help
Experienced Smith & Nephew Hip lawyers are ready to speak with you about your injuries and symptoms today, in order to help you obtain the monetary compensation you deserve.
You should feel free to contact experienced Smith & Nephew hip lawyers at any time, via telephone or email, for an initial consultation.