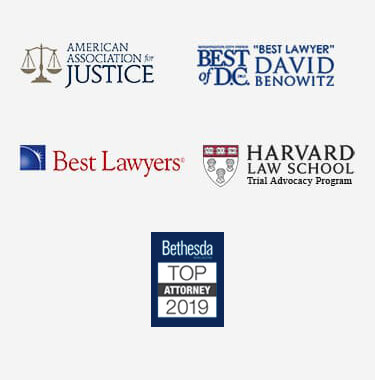 CPAP Lawsuits
Every night, thousands of people around the country rely on CPAP machines to help them get a better night's sleep. The manufacturers of these devices have a duty under the law to ensure that they function as intended and do not cause any undue harm to their customers. Sadly, we now know that Philips, the makers of many versions of CPAP machines, has failed in this obligation.
In June of 2021, Philips voluntarily recalled a series of their CPAP machines due to dangerous insulating foam. This foam has the potential to break down over time and damage the airways of those who use these machines. This recall was the result of numerous reports of injuries due to this defect. Despite this recall, Philips may still be liable for injuries suffered by its customers.
These circumstances have led to a collection of CPAP lawsuits across the nation. This is such a prevalent problem that affected people have joined together in a mass tort to seek compensation. An experienced attorney from our firm could work with you to determine if you may qualify for compensation after using a Philips CPAP machine and if you are eligible to join an existing lawsuit.
The Philips CPAP Recall
Because CPAP machines are medical devices, the manufacturers of these machines must take proper care to ensure they are safe for their consumers to use. As such, they must receive approval from the Food and Drug Administration (FDA) before they offer their products to the public. In addition, the FDA has the authority to mandate that manufacturers remove their products from the marketplace if it determines that a product is not safe.
In the case of the Philips CPAP machines, Philips made this decision on its own. On June 30, 2021, the FDA announced that Philips had issued a voluntary recall on multiple models of CPAP machines, BiPAP devices, and ventilators. This was due to a sound abatement foam called PE-PUR being vulnerable to dissolution. When this material breaks down, it can enter a person's airways resulting in a collection of possible conditions, including:
Headaches
Irritation
Difficulty breathing
Nausea
Vomiting
An increased rate of cancer
People who have experienced these symptoms after using a Philips device may have the right to demand compensation for their losses in a CPAP lawsuit.
CPAP Lawsuits and Mass Torts
The fact that Philips has issued a voluntary recall of their devices reflects that they have recognized that a significant number of people are in danger. More proof of this concept is present in the fact that no less than four mass tort lawsuits are currently underway in federal courthouses across the country. These lawsuits allege that Philips is liable for the injuries of its customers.
Because many people have suffered the same harm from these devices, the courts have recognized the rights of these people to join their lawsuits into a single legal action, or a mass tort. To be eligible for a mass tort, a collection of people must have suffered similar harm due to a single act by a defendant. In CPAP lawsuits, customers may all suffer injuries because of Philips' choice to use a dangerous substance in their CPAP machines. A lawyer could provide more information about mass torts and a person's legal rights after using a Philips CPAP machine.
Reach Out to an Attorney Today to Learn More About Philips CPAP Lawsuits
News that Philips voluntarily recalled a significant portion of their CPAP machines and other assisted breathing devices in June of 2021 brought relief to people across the country who were suffering from lung irritation, nausea, and cancer. Philips acknowledges that their devices are unsafe and that there is a connection between their consumers' symptoms and Philips' use of sound abatement foam. This information has led people across the country to file lawsuits demanding compensation for their losses. If you have experienced harm after using a Philips assisted-breathing machine, you may be eligible to join a current CPAP lawsuit. Reach out to an attorney now to discuss your options.