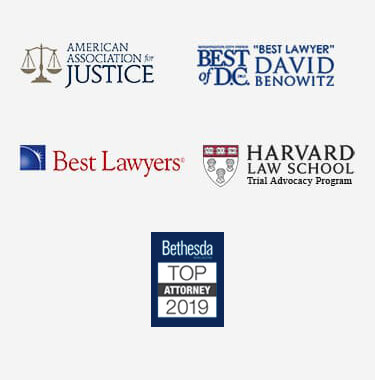 Xeljanz Lawsuit Lawyer
Xeljanz was long prescribed for a variety of conditions like ulcerative colitis and psoriatic arthritis. First approved in 2017, this drug was widely prescribed due to its numerous uses. Although the drug comes with a disclosed risk of harm that applies to individuals with compromised immune systems, recent reports have turned up other undisclosed risks.
If you are facing health consequences due to taking Xeljanz, a dedicated mass tort attorney could help you fight for monetary compensation. Serious injuries are possible when a drugmaker fails to disclose harmful side effects. A Xeljanz lawsuit lawyer could hold the maker of the drug accountable for these dangerous side effects.
What is Xeljanz?
Xeljanz is a brand name for a drug known as tofacitinib. Tofacitinib was designed and sold by the pharmaceutical company Pfizer to treat ulcerative colitis and various forms of arthritis.
The drug is designed to slow down something known as Janus kinase enzymes. This slowdown allows new cells to grow but it can also lead to dangerous inflammation. That inflammation is the basis of many harmful side effects related to the use of Xeljanz.
Complications from Taking Xeljanz
Side effects are a natural part of most prescription and over-the-counter medications. These side effects are typically mild and manufacturers are required to provide notice of the potential side effects on a drug's packaging. Some of the common side effects tied to Xeljanz include headache, runny nose, and sinus infections.
Unfortunately, Xeljanz is linked to far more serious side effects that were never disclosed by Pfizer. These serious side effects could have long-lasting or even fatal consequences. Some examples include:
Liver damage
Immune system issues
Severe infections
Stroke
Cancer
When these conditions result from the use of Xeljanz, financial compensation might be available. A Xeljanz attorney could help pursue a lawsuit that seeks compensation for these types of conditions.
Compensation for a Xeljanz Claim
Anyone who took any amount of Xeljanz could be entitled to financial compensation if they suffered serious complications from the medication. The amount of compensation available will depend on the severity of the medical injuries tied to Xeljanz and the extent of that person's damages. Some of the damages available through a Xeljanz lawsuit include:
Medical expenses
Lost wages
Pain and suffering
Reduced earning capacity
Loss of consortium
In order to recover these damages, it is necessary to show that the makers of Xeljanz are responsible for these medical injuries. A Xeljanz lawsuit could be based on two different legal theories: defective design and the failure to warn. A defective design claim alleges that the drug was inherently flawed and unreasonably dangerous from the very beginning. A "failure to warn" claim means that the makers of Xeljanz failed to provide adequate warning of possible side effects. These claims rely on the argument that the drug manufacturer knew of these hazards but failed to warn consumers.
An experienced lawyer could build a case for a Xeljanz lawsuit based on either of these claims, while seeking all possible damages.
Reach out to a Xeljanz Lawsuit Attorney Today
If you are dealing with serious health complications due to your use of Xeljanz, you have the right to hold Pfizer accountable. Given the reports of their failure to warn the public of these harmful side effects, you might be entitled to financial compensation. Let a Xeljanz lawsuit lawyer help you demand fair compensation for your medical injuries. Call now to learn what the next steps are.