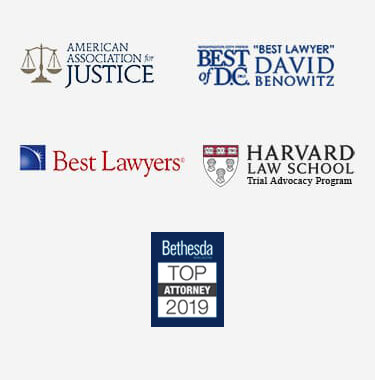 Physiomesh Lawyer
Also known as "hernia mesh," physiomesh is a commonly used surgical tool that, when it functions effectively, can help ensure that hernias heal completely after treatment. However, there have been far too many examples over the past several years of physiomesh not working as intended, necessitating further medical treatment and sometimes causing serious and painful injuries to unsuspecting patients.
If you suffered a poor medical outcome due to defective physiomesh, it may be worth discussing your legal options with a mass torts attorney who knows how to handle cases of this unique nature. Once retained, a qualified physiomesh lawyer could help establish who might be liable for your injuries, catalog and valuate losses you experienced as a result of those injuries, and demand fair restitution on your behalf through a private settlement or, if necessary, a court trial.
Causes and Effects of Defective Physiomesh
Although modern designs have generally improved comfort and effectiveness, physiomesh of some kind or another has been used in surgical hernia repairs for several decades. Today, hernia mesh consists of polypropylene fibers enclosed between two layers of synthetic film, which the body is supposed to absorb over time as the hernia site heals through and over the gaps in the mesh.
Unfortunately, certain brands of physiomesh—most notably the Ethicon Physiomesh Flexible Composite Mesh produced by Johnson & Johnson—have shockingly high failure rates, resulting in substantial recurrence of hernias and infections requiring intensive medical treatment. Johnson & Johnson issued a worldwide recall for this product in May 2016 and warned medical professionals not to use it anymore, but this action came too late to prevent hundreds of individual patients from suffering painful and sometimes debilitating injuries.
As a direct consequence of Johnson & Johnson's unreasonably dangerous products, many people have been forced to take on additional medical and surgical expenses, miss out on work income in both the short term and the long term, and deal with immense physical discomfort and emotional trauma as well as lost enjoyment of personal opportunities and hobbies. A dedicated physiomesh attorney could potentially factor all these losses and more into a comprehensive settlement demand or lawsuit, based on an individual plaintiff's unique needs and experiences.
Proving Liability for Physiomesh Injuries
Importantly, the fact that Johnson & Johnson eventually took their physiomesh product off the market does not absolve them of liability for the harm that product caused, primarily because there is evidence to suggest the corporation knew about the high failure rate of Ethicon physiomesh long before it was recalled. The company initially got FDA approval for this product through the 510(k) process that allows less intensive testing for products "substantially similar" to others already in the market, and reports of physiomesh failures started coming out almost immediately after Johnson & Johnson received clearance through this program.
As a result, thousands of individual lawsuits have been filed over physiomesh-related injuries, and federal panels have combined many of them into mass tort claims that allow multiple plaintiffs to work together against the single defendant company responsible for their injuries. A knowledgeable physiomesh lawyer could discuss filing options on a case-by-case basis and determine the best course of action for a particular plaintiff.
Talk to a Physiomesh Attorney Today
Despite its once-widespread use for surgical hernia repairs, it is now known that physiomesh has a high failure rate and a substantially high chance of causing serious harm to patients. Unfortunately, the manufacturers of these products failed to properly research and disclose the hazards associated with hernia mesh, allowing thousands of people to get severely hurt as a direct consequence.
Getting in touch with a seasoned physiomesh lawyer could be the first key step towards recovering compensation for the injuries this defective product caused you. Call today to schedule a meeting.