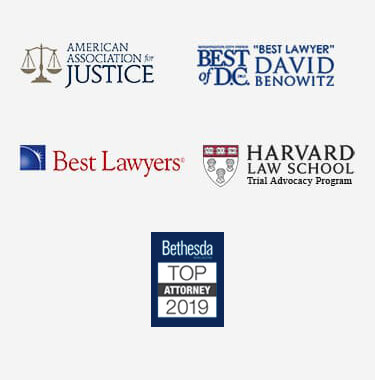 Talcum Powder Lawyer
Talcum powder is made up of magnesium silicate. It is a common mineral used in a wide variety of consumer products and is typically found in hygiene products. In its natural form, some talc contains asbestos, which has been linked to varying types of cancers.
For decades, companies have marketed their talcum powder products to women as a way to prevent rashes and keep skin dry in their genital areas. Unfortunately, the presence of trace amounts of asbestos in certain talcum powder products has been linked to the development of ovarian cancer.
If you believe that you or someone you know has been injured and/or developed cancer as a result of using talcum powder, it is important to speak with an accomplished attorney right away. Every state has a statute of limitations, which is a set deadline to have your case filed with the court. If you do not meet that deadline, the court is required to dismiss your case and your claim could be barred. Call a dedicated talcum powder lawyer today.
Negative Effects of Talcum Powder and its Link to Ovarian Cancer
It is believed that, when used regularly on the genital areas, talcum powder particles can pass through the vagina, uterus, and fallopian tubes, and collect in the ovarian tissue. While the science is still developing, it appears that if the talc particles, or silica particles, collect in the ovarian tissue, this can cause inflammation in the ovaries which can lead to cancer. Research shows that women who use talcum powder are about 30% more likely to be diagnosed with ovarian cancer than women who do not use these types of products.
Ovarian cancer can be one of the deadliest forms of cancer because it is not easily detectable and is often discovered too late after it has spread to other organs. Due to the aggressive nature of ovarian cancer, it is important to speak with a talcum powder attorney immediately about a possible claim. Should someone pass away from ovarian cancer that resulted through the use of talcum powder, their heirs or family members may be able to file a wrongful death claim.
What to Expect in a Case
Johnson & Johnson was ordered to pay billions of dollars to women who developed ovarian cancer and claimed their illness was caused by asbestos in the company's talcum powder products. However, it is important to mention that mass litigation against large companies such as Johnson & Johnson often takes a very long time. All clients should expect that litigation may take many years to reach a resolution. While the attorneys involved in talcum powder cases do the heavy lifting, clients should be prepared to meet with the attorney to provide information that can be used by investigators in pursuing evidence.
Much of these talcum powder cases come down to medical records, which the attorney's office typically gathers. Clients can provide this information to their attorneys which can help expedite the process. Typically, it takes several months for talcum powder lawyers to obtain medical records and after that, the attorney usually consults with one of their own medical experts to determine, for example, if there is a viable claim for compensation due to exposure to asbestos in talcum powder.
Proving Injuries Using Expert Witness Testimony
Expert testimony can help illustrate that someone's injury or cancer was caused by talcum powder. Talcum powder lawyers, their investigators, and medical experts search for this proof in a talc case. They look through the available evidence to see if there is a sufficient link. One of the most important factors in proving this link is providing evidence for long-term and consistent use of these talc-based products. In some cases, the attorneys will give the person advice as to the strength of the evidence. They want to give a candid evaluation of the strengths and weaknesses of each individual case.
Consulting an Experienced Talcum Powder Attorney
When someone calls a law firm on a talcum powder case, they are often given information by an intake department before having a conference call with the attorney handling the case. The attorney then typically explains what to expect in litigation, the timelines and time frames, as well as where their case could be filed, and the current status of the litigation.
If you or a loved one was diagnosed with cancer after using talcum powder products, consult with an experienced talcum powder lawyer today to learn your legal options.