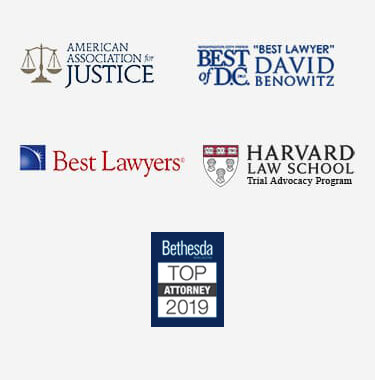 Vioxx Lawyer
Millions of people have used the prescription drug Vioxx to treat severe pain. They trusted that the drug they were given was safe as well as effective. They were ensured that Vioxx wouldn't hurt their stomach, like many other pain medications. Unfortunately, many patients have found out the hard way that Vioxx was less than perfect.
While their arthritis or other pain conditions may have lessened with administration of the drug, they were put at a higher risk for heart attacks and strokes; something most people wouldn't consider a "fair trade-off."
If you or a loved one have suffered such an injury as a result of the drug rofecoxib (which goes by the brand names of Vioxx, Ceoxx, Ceeoxx), please contact a Vioxx lawyer immediately.
What is Vioxx?
Manufactured by Merck, Vioxx was approved by the US Food and Drug Administration (FDA) in 1999 for the treatment of pain, osteoarthritis, migraines, rheumatoid arthritis, and several other pain-related conditions. It quickly gained popularity because Merck promised the drug was gentler on the stomach.
Other drugs used in the treatment of pain conditions like these werehown to increase the risk of gastrointestinal ulcers and bleeding. But as Vioxx rocketed to worldwide popularity, people began experiencing negative and fatal side effects of a different variety.
Vioxx Recalls
Vioxx wasn't officially recalled until 2004, after a study was released confirming the increased the risk of heart attacks and strokes. Interestingly, Merck themselves had come to a similar conclusion in 2000.
In 2001, the FDA warned the company not to downplay the risks associated with Vioxx and required them to add additional labeling to the drug in 2002. When Merck voluntarily recalled Vioxx in 2004, it was estimated that two million Americans were taking the drug.
From 1999 to 2003, the drug had been linked to more than 27,000 cases of heart attacks and sudden cardiac deaths in patients. Merck's earlier knowledge of these side effects could have prevented these heart attacks and deaths had they acted in a responsible manner throughout the life of the drug.
In 2007, Merck settled the largest pharmaceutical class action case to date, which involved thousands of former patients shared a $4.85 billion award. Claimants are still collecting on this settlement. Those entitled to claims are the patients, or the loved ones of patients who were taking Vioxx when they suffered a heart attack, stroke, or sudden cardiac death.
Contact a Vioxx Lawyer
Vioxx was taken off the market for the risks involved with taking the drug. It was not only negligent for Merck to continue to offer the drug long after they knew of the risks, it was unethical and reckless. Millions of people put their lives in the hands of this pharmaceutical firm and the trust of all was violated.
If you were such a victim, or if you lost a loved one due to this drug, an experienced Vioxx lawyer can help you collect the compensation you deserve for any injuries or deaths that resulting from Vioxx, or refocoxib.
Call the firm today to find out how to retain the services of a well-qualified personal injury attorney who has experience in litigating cases against drug companies.