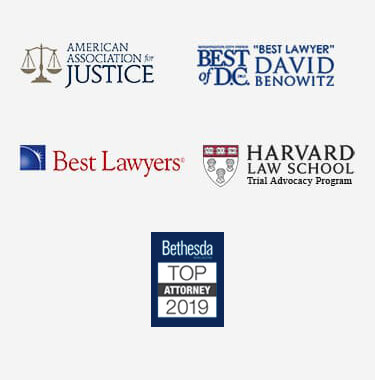 Stryker Hip Replacement Lawyer
Stryker is known as a worldwide leader in medical technologies. The company, among other medical devices, has developed a vast array of orthopedic products. Stryker's knee replacement and hip replacement components are strongly sought-after products by respected surgeons across the globe.
Each year, more than a quarter of a million people undergo hip replacement surgery in the United States, according to the Academy for Healthcare Research and Quality. While the results are often favorable, not every hip replacement is a success.
According to the company's website, Stryker focuses on "quality, technology, and research" to provide medical products necessary to "restore normal function, reduce pain, and return [patients] to the daily activities of living."
Unfortunately, the company failed to meet this goal when manufacturing and distributing the Rejuvenate and ABG II modular-neck stem hip replacement components. If you have suffered because of complications with this product, then please contact a Stryker hip replacement lawyer.
While modular-neck stems allow surgeons to correct certain anatomical and biomechanical conditions related to the hip, the Rejuvenate and ABG II models caused more harm than good in a number of hip replacement patients.
Stryker Recalls Popular Products
In June of 2012, Stryker voluntarily recalled the Rejuvenate and ABG II modular-neck stem implants because of complications which were caused by fretting and corrosion within the junction of the modular neck. This early failure of the hip replacement implant caused adverse local tissue reaction (ALTR) and pain and swelling in and around the hip joint in many post-operative patients.
If you had a hip replacement, contact your surgeon to find out if you received a Stryker Rejuvenate Modular or ABG II modular-neck hip stem. Even if you have no current complications, if your hip replacement involved either of these recalled components, your well-being is at risk, and another hip surgery may well be in your future.
Contact a Stryker hip replacement lawyer who is familiar with the Stryker recall to obtain legal counsel and find out more about your right to seek compensation for damages.
Here is more information on:
Possible Side Effects of Hip Replacement
Virtually every surgery carries with it some level of risk. While joint replacement surgeries typically carry a low risk of complication, a Stryker hip replacement, like any other hip replacement, has a number of potential side effects.
While joint infection and other serious complications occur in less than 2 percent of patients, a host of other setbacks may be encounter during the surgery and recover period. Potential complications of a hip replacement include the following:
Joint infection
Infection of the surgical incision/wound
Blood clots
Lung congestion
When an implant fails as a result of a flawed design, inferior materials, or inadequate testing, patients who are injured by the use of the defective medical device have the right to pursue financial compensation for economic and non-economic damages including medical expenses and pain and suffering.
Stryker Side Effects
In addition to the possibility of general surgery-related side effects, the Rejuvenate and ABG II modular-neck hip replacement parts can cause more complications after the implant has been placed. An alloy reaction in the neck junction of the implant can result in the release of metal ions and debris from the metal components, causing some patients to suffer the destruction of local soft tissue which can lead to new-onset pain and localized swelling.
Hip Implant Guidelines and FDA Warnings
In recent years, a number of hip implants have failed or otherwise been proven defective. Metal-on-metal hip replacement components have posed a significant risk of complication, leading the Food and Drug Administration (FDA) to issue new guidelines for the use of such implants. Among recalled hip implants are several Stryker models:
Orthopaedics Rejuvenate and ABG II modular-neck hip stems
Stryker Orthopaedics Omnifit
Stryker Orthopaedics Sulzer Inter-Op acetabular shell
Other medical device manufacturers whose hip implants have been subject to FDA recall include DePuy, Biomet, Exactech, Wright Medical Technology, and Zimmer Holdings. The failure of these medical devices prompted the Federal Food and Drug Administration (FDA) to revamp federal guidelines for hip implants.
The use of these implants can cause serious injury to the patients who receive them, and Stryker issued a voluntary recall on these replacements. But unlike a recall on a store-bought product, the only way to return these products is to undergo another painful surgery and recovery.
According to the FDA, "All artificial hip implants carry risks including wear of the component material. Metal-on-metal (MoM) hip implants have unique risks in addition to the general risks of all hip implants. Over time, the metal particles around some implants can cause damage to bone and/or tissue surrounding the implant and joint.
This is sometimes referred to as an 'adverse local tissue reaction (ALTR)' or an 'adverse reaction to metal debris (ARMD).' Soft tissue damage may lead to pain, implant loosening, device failure, and the need for revision surgery (the old device is removed and replaced with another one). Patients with a progressing ALTR may be considered for earlier revision to prevent extensive damage to bone, muscle and nerves."
As recently as May 2013, the FDA issued a warning letter to Stryker related to marketing issues and quality concerns at one of company's facilities. In the letter, the FDA's office of Inspections, Compliance, Enforcement, and Criminal Investigations accused Stryker of marketing devices without proper approval and failing to notify a regulator of a product recall. Specifically, the warning letter identified the following:
Failure to ensure and maintain adequate design validation procedures to ensure that devices conform to defined user needs and intended uses; to ensure that proper risk analysis is completed; and to ensure that the results of the design validation, including identification of the design, the methods, the date, and the individuals performing validation are documented in the design history file, as required by 21 CFR 820.30(g).
Failure to establish and maintain adequate procedures for the identification, documentation, validation or where appropriate verification, review, and approval of design changes before their implementation, as required by 21 CFR 820.30(i).
Failure to establish and maintain procedures to ensure that equipment is routinely calibrated, inspected, checked, and maintained, as required by 21 CFR 820.72(a).
While the warning letter did not pertain to Stryker hip implants, it may demonstrate a pattern of disregard for federal safety guidelines and quality control.
Stryker Hip Replacement Complications
When seeking relief from aching hips that hinder one's lifestyle, it seems unjust that the surgery which promised hope leaves the patient facing additional suffering. A necessary secondary surgery to remove the problematic implant will be accompanied by new surgical risks, and will be followed by more lengthy recovery time.
The medical costs may begin to add up and the time lost from work can hinder one's ability to cover the expenses. When financial complications arise because of faulty and damaging medical products, the patient can seek damages through a product liability or medical malpractice claim.
A Stryker Hip Replacement Lawyer Can Help
Even the simplest of surgeries can carry risks, and hip replacements are no different. Infection of the surgical incision, joint infection, blood clots which can lead to a pulmonary embolism, and lung congestion which can develop into pneumonia are just some of the risks every hip replacement patient faces. Those who received a Stryker hip implant may face serious complications in addition to the typical risks of surgery.
With a skillful Stryker hip replacement attorney advocating on your behalf, your rights will be protected and you may obtain financial compensation for the suffering caused by your replacement implant and surgery.