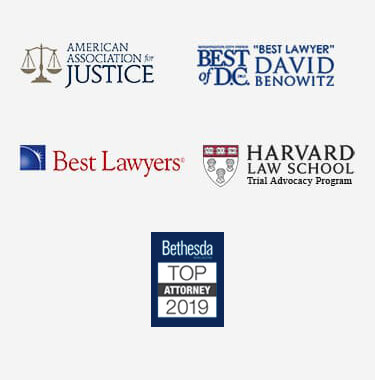 NuvaRing Lawyer
Nuvaring is one of many contraceptive options available to women. It was approved by the United States Food and Drug Administration (FDA) in 2001, and since then has become one of the most popular birth control methods in the world. In the year 2010 alone, over 5.5 million prescriptions were written for it in the United States.
Nuvaring has a low level of hormones in the form of a flexible plastic ring that is inserted vaginally on a monthly basis to prevent pregnancy. Once inserted, it remains in place for three weeks, at which point it is removed for one week. Many women have found it to be a more preferable alternative to birth control pills, which have to be taken orally on a daily basis.
While Nuvaring is convenient, it is not without risks. The information included in the packaging alerts users to the possibility of headaches, weight gain, cramping, bloating, nausea, breast tenderness, vaginal infections, irregular bleeding and depression.
There are also increased risks with Nuvaring that are life threatening. Nuvaring distributes the hormones estrogen, progesterone andetonogestrel through the bloodstream, which have the potential to thicken blood and cause blood clots.
If you have suffered from any of these serious symptoms, you should consult an experienced Nuvaring attorney who can help you determine if you have a viable claim for compensation.
Nuvaring Side Effects
Other possible health risks that have been attributed to Nuvaring use include:
Pulmonary Embolism
Heart Attack
Stroke
Cerebral Thrombosis
Retinal Thrombosis
Cerebral Hemorrhage
Toxic Shock Syndrome
Breast Cancer
Gall Bladder Disease
High Blood Pressure
Forty deaths have also been attributed to Nuvaring.
All contraceptives carry possible side effects, but studies have found that the likelihood of developing one or more of these issues increases with Nuvaring use. The symptoms of these health conditions are very alarming. Women have experienced sudden loss of vision, severe swelling in their limbs, partial paralysis, coughing up blood and extreme difficulty breathing.
Nuvaring Track Record
To date, over 1,000 blood clot-related injuries and deaths linked to Nuvaring have been reported to the FDA. Over 700 women have filed lawsuits against the manufacturer of Nuvaring, alleging that the company was aware of the increased health risks associated with the contraceptive but failed to fully disclose this information to the FDA.
They also claim that the manufacturers did not alert women and their health care providers to these increased risks, and are still failing to give adequate warning. The number of lawsuits is expected to increase as more women encounter Nuvaring related health issues. Despite all of these serious concerns, Merck & Co., Inc. continues to stand by and actively market their product.
Recent Developments in NuvaRing Litigation
In 2008, this vaginal contraceptive device was the subject of the first of many lawsuits against the entities responsible for the manufacture, distribution, and marketing of the product, claiming insufficient warning of health risks. Since that time, nearly 4,000 lawsuits have been filed against Merck & Co. for complications caused by the NuvaRing device.
Earlier this year, it was reported that a New Jersey judge ruled Merck & Co. could settle thousands of the lawsuits for $100 million if enough women were willing to participate in the settlement.
How a Nuvaring Lawyer Can Help
If you or someone you know has suffered one or more of these serious health issues, or death, as a result of using Nuvaring, you could be entitled to compensation. You may have missed extended periods of time from work or experienced an interruption of your lifestyle, and you still may be dealing with the physical, emotional and mental effects of these health issues.
In cases where women were prescribed Nuvaring despite having preexisting health issues that prohibited them from using it, medical malpractice may also be cause for litigation.
No amount of money can make up for all that you have endured, especially if you suffered the loss of a loved one, but an attorney can fight on your behalf for compensation to pay for all of the associated medical costs and the pain and suffering. Money awarded can also serve as an acknowledgement that you suffered an injustice.
The first step is to contact an attorney so that you can get advice on whether or not to pursue this matter legally. Call our firm for help retaining a reputable and well-qualified attorney.