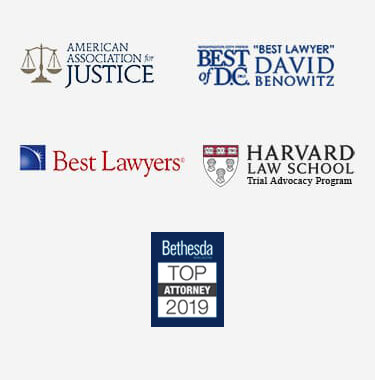 Medtronic Infuse Bone Graft Implant Device
Medical researchers are continually involved in developing new pharmaceuticals, surgical procedures, technologies, and medical devices that are designed to cure illnesses, improve healing, minimize pain and recovery time, and maximize patient outcomes.
Medtronic, Inc., the nation's leading manufacturer of medical devices, developed an implant used for spinal surgery to help eliminate the need for painful bone graft surgery.
FDA-approved for lumbar spine surgery, or surgery of the lower spine, the Infuse Bone Graft device was intended to be implanted in the spine to encourage bone growth after spinal surgery.
Even when used as approved by the FDA, Infuse, like many other medical devices or procedures, carries some risk of adverse side effects. When used off-label, in a manner not condoned by the FDA, the substance BMP-2 has been demonstrated to have a high rate of potentially life-threatening complications.
Because of these risks and Medtronic's allegedly unethical practices regarding the marketing and sale of Infuse, Medtronic, Inc. is currently under investigation by Congress and the Department of Justice and is the defendant in a number of personal injury, dangerous products, wrongful death, and class action lawsuits.
If you or a loved one has suffered because of this device, contact a defective medical device lawyer today to see what options are available for you and your family.
Our firm does not handle infuse bone graft defective device cases. We can, however, help put you in contact with a qualified Medtronic infuse bone graft lawyer who does handle such cases.
Medtronic Infuse Lawsuits
Most lawsuits pertaining to BMP and the Infuse implant are related to off-label use of the device, particularly in surgeries of the cervical spine or neck. The FDA has approved the use of the Infuse Bone Graft solely for lumbar spine surgery.
Though physicians are not prohibited from using a device off-label, drug companies and medical manufacturers are disallowed from marketing a device as appropriate for off-label use.
Medtronic, Inc. is accused of doing so. Because of allegations of unethical and illegal marketing practices, Medtronic is the subject of a criminal investigation as well as numerous lawsuits:
Medtronic, Inc., recently agreed to an $85 million settlement to investors who accused the company of making false claims about Infuse, and who claim that 85% of sales were from off-label use, often by physicians paid by Medtronic.
Medtronic admitted to paying $800,000 to a surgeon who falsified the results of a study, providing a positive review of Infuse and minimizing its risks.
Though Medtronic reported no adverse risks found in thirteen company-sponsored studies involving 700 patients, U.S. regulators received data demonstrating that up to half of all patients implanted with the Infuse Bone Graft suffered some complications.
The FDA has received at least 280 complaints from patients suffering adverse side effects of Medtronic's Infuse Bone Graft Device, with as many as 75% of all complaints involving off-label use.
It has been reported that patients who have been subject to off-label use of BMP and the Infuse Bone Graft implant often suffer serious, life-threatening complications, leading to a number or personal injury, wrongful death, and class action lawsuits against Medtronic, Inc.
Infuse Bone Graft Side Effects, Risks, and Complications
Complications from off-label use of BMP in cervical spine fusion have been so great that, in 2008, the FDA issued a warning against such use. The public health notification listed adverse side effects including angioedema, or swelling of the neck and throat that can lead to fatal suffocation. Other side effects and complications included:
Cancer
Chronic pain
Compression of the airway
Difficulty breathing
Difficulty swallowing
Ectopic bone growth
Male infertility
Nerve damage
Uncontrolled bone growth
Death
With nearly three quarters of all complaints about the adverse side effects of Infuse related to off-label use, it is important that anyone suffering similar complications contact a skilled attorney for an evaluation of his or her case.
Medtronic Infuse Bone Graft Implant Lawyers
Those who are suffering as a result of the allegedly unethical practices of Medtronic or the off-label use of its Infuse Bone Graft device may be entitled to compensation for medical expenses, pain and suffering, lost wages or income, funeral expenses, and more.
The personal injury lawyers at our firm are ready to help you find a qualified attorney in your jurisdiction, but we do not handle Medtronic infuse bone graft implant cases. For help finding a qualified attorney for such a case, call our firm today.