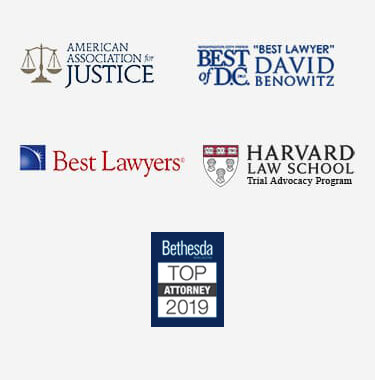 GranuFlo Lawyer
It can be a comfort to know that you can rely on experienced and skillful professionals to fight for you after being hurt by the negligence, carelessness or greed of others. This is the certainly true of people who have suffered ill effects from a dangerous drug or medical product. Such appears to be the case with many people who suffer from kidney failure and underwent dialysis treatment involving GranuFlo or NaturaLyte as part of their on-going treatment regimen.
According to the US Food and Drug Administration (FDA), both GranuFlo and NaturaLyte have been linked to serious injuries — such as strokes, heart attacks, and other perilous cardiopulmonary arrests — and deaths throughout the United States.
It also appears that many of the injuries and fatalities may have been avoided had the drugs' manufacturer – Fresenius Medical Care Inc. – been more forthright with their own findings of danger with the FDA and the health community.
In 2012, about the time the FDA was learning of the potential link between GranuFlo and NaturaLyte, The New York Times disclosed an internal memo from GranuFlo's manufacturer – Fresenius Medical Care – to its doctors who worked at the company's many dialysis centers throughout the US.
It informed them that hundreds of patients had suffered sudden cardiac arrest over a year's time while undergoing dialysis treatment on GranuFlo and NaturaLyte. To view of a copy of the memo, please click here.
GranuFlo Lawyers Will Fight for You
If you've been harmed by the administration of GranuFlo or NaturaLyte solutions, you should claim your rights — just as many others have done – and talk to a dedicated dangerous drugs attorney. You will want to discuss your case with a GranuFlo lawyer who has experience pursuing claims against drug companies for dangerous drugs and defective medical products. Refer to our Granuflo resources if you are considering filing a claim due to harms suffered:
Procedurally, there are several ways that your attorney – once retained – can fight for your rights. Should you succeed in your claim, you could receive compensation for your medical bills, lost income, pain and suffering, and any other damages related to the harms and losses you have suffered due to these dangerous treatments.
If you've lost a loved one to a heart attack caused by exposure to GranuFlo or NaturaLyte, a wrongful death attorney can pursue the compensation you will require to cope with your tragic loss.
Contact Price Benowitz LLP today to find out more about how you can retain a qualified GranuFlo lawyer with experience pursuing cases related to side effects caused by GranuFlo and NaturaLyte.
Profits Over Patient Safety
Fresenius Medical Care has been the recognized as a world leader in dialysis treatment care, earning more than $12 billion in 2010 and 2011, which was billed a record-breaking year for profits for the German-based company. The company's history with respect to GranuFlo and NaturaLyte follows:
In 2003 the FDA approved the use of both of these medical treatments, or solutions. However, early indications of concerning side effects began to emerge fairly early.
On November 4, 2011, an internal memo was sent to the firm's managers revealing the company's own research showed both products caused 941 cardiac deaths in 2010. That information was not shared outside the company, including the FDA
Fresenius finally informed the medical community and the FDA in mid-March of 2012 of the dangers associated with GranuFlo and NaturaLyte.
Two weeks later, on March 29, 2012, the FDA issued its most serious recall – a Class I recall – which is typically reserved only for products that indicate, "reasonable probability that use of such products will cause serious, adverse health consequences or death."
As such, Fresenius now faces multiple lawsuits with injured plaintiffs and surviving family members charging that the drug manufacturer was well aware of the risks and the dangers to dialysis patients caused by GranuFlo and NaturaLyte which include:
Heart attacks
Strokes
Cardiopulmonary arrest
Low blood pressure
Wrongful death
The FDA has also indicated that it is continuing with its investigations into claims that the solutions were not only tainted, but that the manufacturer failed or refused to warn the medical community and the FDA of the dangers associated with their products. In addition to the US investigation, regulators in Germany, where Fresenius is headquartered, are scrutinizing whether or not to allow it to purchase a chain of 43 hospitals and 15 outpatient clinics due in part to the claims that the company has acted negligently.