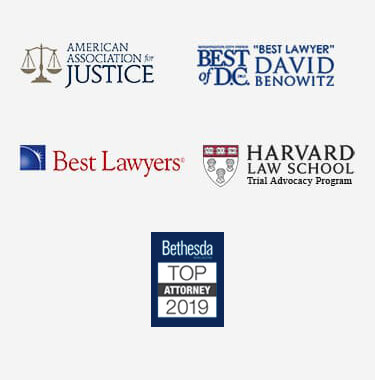 Fosamax Lawyer
Fosamax is a medication that is prescribed to women who have been diagnosed with osteopenia or osteoporosis, which are forms of a bone condition that cause porous bones and a high risk of fracture.
Numerous studies have shown a clear relationship between women who took Fosamax and later experienced fractures of the femur bone. These fractures were not caused by a traumatic fall; rather, the breaks occurred after a normal movement like stepping off a curb, twisting around or bending over to pick something up.
In some cases, the femur has actually snapped in two or broken in two places. A body of evidence is emerging that confirm there are clear risks to taking this medication, especially if it is taken long-term. Price Benowitz LLP does not handle these cases, but for help finding a qualified Fosamax lawyer, call us today. Or, learn about other mass torts.
Fosamax Background As a Dangerous Drug
The medication Fosamax was the first osteopenia and osteoporosis bisphosphonate on the market. It was approved by the FDA in 1995. The manufacturer, Merck, has sold over three billion dollars' worth of this product. The patent expired in 2008 and the new generic drug is titled Alendronate Sodium.
When a patient is diagnosed with osteopenia or osteoporosis by a bone density test, doctors feel compelled to prescribe Fosamax or one of the other bisphosphonate drugs. Sometimes the patient isn't adequately informed about the risks and side effects of these medications.
In the years after approval, many side effects were reported, and more than 3,000 class-action suits were filed for cases of atypical or spontaneous fractures.
Fosamax actually clings to the matrix of bone and causes a disruption of the normal breaking down of old bone and building new bone. It's true that the process is slowed down naturally as you age, but when Fosamax slows bone loss, it also slows new bone forming.
As a result, this older and harder bone is actually more prone to breakage. Research has also shown that bones affected by Fosamax become more brittle and more prone to fracture.
Possible Side Effects Linked to Fosamax
A number of serious medial conditions can occur when taking Fosamax. These include:
Esophageal Ulcers
Stevens-Johnson Syndrome/ Toxic Epidermal Necrolysis
Uveitis
Osteonecrosis of the Jaw
Fractures of the Femur
Legal Action in Fosamax Cases
In essence, the evidence seems to show that the very medication that is supposed to help to prevent bones from fracturing is actually the cause. Here is an example of a case in which the manufacturer of Fosamax, Merck, was not following the required standard of care when seeking approval for Fosamax.
Well before the time when Fosamax was up for approval by the FDA, consultants to Merck came out with the warning that there was good evidence that using this product could lead to spontaneous fractures in some people because it prevents the natural process of daily repair of bones. Fosamax appears to interfere with the body's natural ability to dispose of old bone and replace with new bone material.
In a recent trial involving claims for damage from Fosamax, Merck's Associate Vice President for Clinical Research, Dr. Arthur Santora, stated that there is no evidence showing that Fosamax can reduce the incidence of fracture in osteopenia patients.
However, the label on Fosamax claims that the product can prevent fractures for osteoporosis patients, as well as those with the less severe condition, osteopenia. He admitted that clinical and research evidence was ignored.
Misleading information has been given to doctors and the public resulting in many osteopenia patients taking Fosamax in the belief that it would help prevent bone fracture. Considering what the Merck Company knew, they were negligent in seeking federal approval to market Fosamax. Their liability for proven damages is clear.
The Physician's Responsibility
Doctors are very busy individuals, but they have a responsibility to be vigilant about keeping up on research dealing with drugs. Because the evidence of widespread harm occurring with the use of this drug is overwhelming, extreme caution should be used when prescribing Fosamax. Doctors should make sure they go over all the necessary details with their patients. Osteopenia patients in particular should not be prescribed Fosamax, save perhaps for the cases of very weak, old people with severe osteoporosis.
How a Fosamax Lawyer Can Help
If you were diagnosed with a low bone density condition and were prescribed Fosamax for fracture prevention, and consequently received a fracture from a non-traumatic incident like a misstep, a bending-over movement or a minor slip, you need to contact a Fosamax lawyer.
The drug Fosamax may have been the cause of your injury; however, it is important to note that you must have taken the name brand medication, not a generic equivalent, in order to have a successful claim. Many lawsuits have been filed because the manufacturer of Fosamax has shown negligence and failure to divulge the dangers of taking this drug. Our attorneys can help you find a lawyer who will fight for the restitution you deserve.