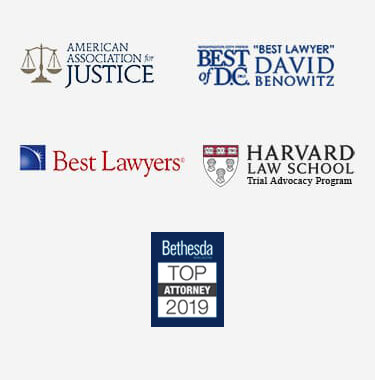 DePuy Attune Knee Replacement Lawyer
Since knee replacements provide most patients with comfort and increased mobility, it is no wonder why hundreds of thousands of people have this surgery each year. Not all patients experience positive results from this surgery. Patients who receive a defective knee replacement, such as the DePuy Attune, may, unfortunately, experience more pain and decreased mobility as time goes on.
These patients may require additional surgery to remove the defective knee replacement and to receive a new one. With the help of a DePuy Attune knee replacement lawyer, these patients can seek compensation for their damages.
DePuy Attune Design Flaw
Defective medical products can be defective due to a problem in the manufacturing process, an inherent design flaw, or even from faulty marketing. The DePuy Attune knee replacement has a design flaw in that it does not promote adherence of the surgical glue to the patient's tibia bone. The surface is too smooth, about 75 percent smoother than other knee replacement devices.
If the surgical glue does not hold, the knee replacement device will detach from the tibia bone in the lower leg, causing significant pain and immobility. Unlike other knee replacements that are designed to last between 12-20 years, the DePuy Attune knee replacement often fails within two years of the initial surgery. To pursue their legal options, many patients with this type of knee replacement device turn to a DePuy Attune knee replacement attorney for help.
Signs of knee replacement failure include:
Instability
Loss of motion
Blood clots
Bone loss
Infection
Nerve damage
Swelling
Persistent pain
Damages from Defective Knee Replacements
The side effects of receiving a defective knee implant can be numerous and even severe. They can impact nearly every aspect of a patient's life. With the help of knowledgeable DePuy Attune knee replacement legal counsel, impacted patients might be entitled to compensation for their injuries and damages.
Compensable damages include:
Past and future medical expenses
Lost income
Inability to work in the future
Pain and suffering
Loss of enjoyment of life
If the lawsuit reveals that the makers of the Attune knee replacement device acted recklessly and with disregard for patient safety and well-being, the plaintiff may also be entitled to punitive damages.
How do Defective Medical Devices become Available to the Public?
Plaintiffs and their family members often wonder how defective products make it to market and into the hands of surgeons. One reason is that under 21 CFR 807 Subpart E, the FDA lets medical device manufacturers apply for the 510(k) premarket program. This program allows products like the DePuy Attune knee replacement to be placed on the market without as much testing as other products, therefore making it available sooner.
Talk to a DePuy Attune Knee Replacement Attorney Today
Suffering after a knee replacement that you thought would improve your quality of life is unacceptable, especially when your suffering could have been prevented by the manufacturer of your knee replacement. You need an experienced attorney on your side to protect your interest and hold these companies accountable.
A seasoned DePuy Attune knee replacement lawyer knows what it takes to go up against these manufacturers to get their clients what they need. They are not afraid to take on large medical device companies who place profits above the well-being of the patients who need their devices. Call today to receive your case consultation and receive answers to your pressing questions.