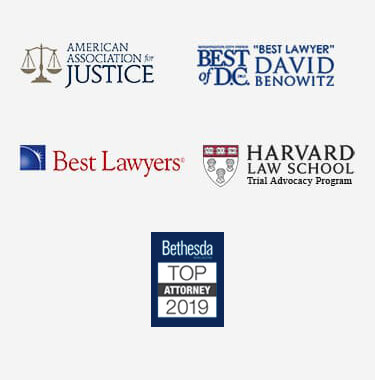 Arthrex iBalance Knee Replacement Lawyer
You were looking forward to life after your knee replacement surgery. You envisioned pain-free mobility and the opportunity to participate in activities that you never thought you would be able to do again. However, several months after your surgery, pain and difficulties with moving your knee return.
How could this happen? The answer could be a faulty knee replacement device. If you are ready to seek compensation after receiving a defective medical device, consult with an Arthrex iBalance knee replacement lawyer.
iBalance Design Flaw
Defects in medical devices can happen at the design stage, the manufacturing stage, or even when marketing the device, and the makers of the device may be liable for the damages patients suffer as a result of the defect.
The Arthrex iBalance knee replacement has a design flaw that is causing thousands of Americans pain and other damages; a defective tibial tray. The device affects the area where the tibia bone makes contact with it, this causes the bone to loosen and the implant to fail. The knee implant has a smooth outer surface on the metal, unlike previous models.
Since the Arthrex iBalance knee replacement is not compatible with other knee replacement parts because of its smooth surface, it has a high likelihood of failing and causing serious complications. The manufacturer could be held liable for the damages patients suffer as a result because they knew or should have reasonably known about this defect and corrected it.
Many impacted patients enlist the assistance of Arthrex iBalance knee replacement legal counsel to help them recover their damages such as pain and suffering, loss of enjoyment of life, lost income, and medical bills.
Knee Replacement Recall
When a device manufacturer refuses to issue a voluntary recall, the U.S. Food and Drug Administration (FDA) can intercede by issuing their own recall under 21 CFR 810. In February of 2016, the FDA recalled the Arthrex iBalance knee replacement due to the defective tibial tray. This recall affected nearly 2,400 patients.
Symptoms of device failure might include:
Chronic or worsening pain
Inflammation of the knee ligaments and surrounding tissues
Bone fracture
Instability
Warmth in the knee
Most patients with a knee replacement failure will need revision surgery, which puts them at risk once again for surgical complications like blood clots and infections. They will also need additional time off work and recovery time that will keep them from doing the things they enjoy. These are all damages for which the patient can seek financial damages from the device's manufacturer.
If you received a later-recalled knee replacement device, a consult with an Arthrex iBalance knee replacement attorney could help you pursue financial compensation from the manufacturer.
Get Help from an Arthrex iBalance Knee Replacement Attorney Today
You invested time and money in receiving a knee replacement you believed would last you a decade or more. When it fails in less than a couple of years or is recalled by the FDA, you rightfully want to seek justice for the unnecessary pain and expenses you must endure.
If you or a loved one is suffering due to a failing Arthrex knee implant and have questions about the legal remedies available now is the time to reach out to an Arthrex iBalance knee replacement lawyer. Your legal options and rights change as time goes by, so contact an attorney today.