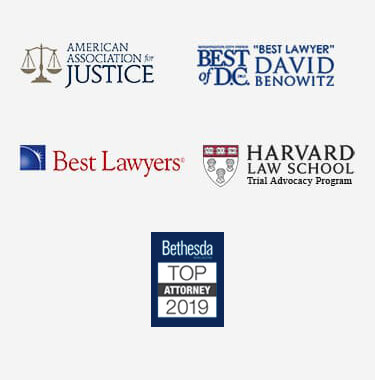 Benicar Lawyer
A link between patient use of the blood pressure medication Benicar is drawing increased scrutiny from medical researchers.  If you or a loved one are suffering from any medical conditions or side-effects that you believe may be related to the drug, contact a Benicar lawyer to learn how you can file a dangerous drug claim.
In July 2013, the FDA issued an alert which ordered the maker of the blood pressure drug Benicar to add a warning to include information about a possible association with sprue-like enteropathy risks in all marketing, packaging, and patient usage literature.  The Administration noted, "Clear evidence of an association between Olmesartan and the sprue-like GID disorder."
The FDA recommended to physicians that they discontinue Benicar treatment to patients who experienced the symptoms of sprue-like enteropathy if no other cause for their problems could be detected. Benicar is the US trade name for olmesartan medoxomil; manufactured by the Japanese pharmaceutical firm Daiichi Sankyo Company, Ltd.  It distributes the drug by a number of other names in the US, including Benicar HCT, Azor, Tribenzor, and generics.
Studies Confirm Harmful Benicar Side-effects
A pair of independent studies of Benicar conducted in the US led to the FDA warning last year.  Mayo Clinic researchers sounded the first alarm regarding this suspicious connection between the drug and the gastrointestinal disease in June 2012, a year before the agency took action. Beginning in 2008, and for the next two years, Mayo researchers noted patients who presented with unusual gastrointestinal disease symptoms that mimicked similar side-effects to a different drug and which was also used to treat hypertension – which Benicar is designed to treat.  Among the symptoms reported by the clinic were:
Persistent diarrhea
Rapid and unabated weight loss
Dehydration
Vomiting
Intestinal inflammation
Tests revealed that these patients did not have the same active antibodies that were present in those who were taking the other drug. Eventually, Mayo researchers found the common link shared by 22 patients: Benicar. When the patients enrolled in the study discontinued use of the drug, their symptoms ceased to exist and they regained an average of 27 pounds over a 90 day period.
In 2012, researchers from the American College of Gastroenterology (ACG) revealed at a national conference that olmesartan (Benicar) had been linked to 40 of their test subjects who also displayed sprue-like enteropathy symptoms, much like those patients in the Mayo research. The ACG also reported favorable reversals, similar to those of the Mayo study, once their patients stopped taking Benicar.
Symptoms of Intestinal Damage Caused by Benicar
Early indicators of sprue-like enteropathy, which is damage to the hair-like structures in the small intestines called villi, can include a variety of symptoms such as:
Vitamin deficiency
Malnutrition
Pain and indigestion
Fatty, foul smelling stool
Slightly bloody or cloudy urine
Unusual tiredness or weakness
Benicar Lawsuits Gaining Momentum
Since the FDA alert, Benicar lawsuits are gaining traction among patients who claim to have suffered from the problems outlined above due to their use of this doctor-prescribed medication. Other reported medical events tied to Benicar are being investigated throughout the U.S. and worldwide. If you would like to know if it is possible to file a claim that can help you to receive compensation negative health consequences you  or a loved one suffered while taking this drug, please contact a Benicar lawyer.
As revealed in both of the above-cited studies, sprue-like enteropathy is a rare condition that occurs when the body cannot process gluten. Patients may not realize that Benicar is the culprit because these symptoms can be mistaken for a variety of other lower intestinal issues. The only way to accurately link this condition to Benicar is through an antibody blood test.
Work with a Benicar Lawyer
Patients who suspect they may be suffering from the side effects of Benicar should first ask their doctor or internist to administer an antibody blood test. Once patients receive confirmation that they suffer from Benicar-related site effects, they would be best-served to seek a qualified and experienced personal injury lawyer and consider filing a civil lawsuit against the manufacturer of Benicar: Daiichi Sankyo Company, Ltd., and its American distributor for damages.  Your Benicar lawyer can advise you about how to best go about filing the claim to maximize your potential for a successful payout.
Review of Cardiovascular Risks Inconclusive
It's important to note that earlier this year, on June 24, 2014, the FDA completed its safety review of Benicar in association with cardiovascular risks for diabetics who take the drug and found no clear evidence of such risks. As a result, the agency's recommendations for use of the product has not changed, though the FDA is requiring information about some of the studies to be included in the drug's labels.
The FDA safety review was triggered by the results of the ROADMaP (Randomized Olmesartan in Diabetes Microalbuminuria Prevention) clinical trial. That trial examined the effects of olmesartan in patients with type 2 diabetes to see whether olmesartan could delay kidney damage. That trial revealed an increased risk of cardiovascular death in the group of patients who took olmesartan compared to the group taking the placebo in the trial study.
The FDA also reviewed data from a Medicare study that also suggested high-dose olmesartan may increase such risks in diabetic patients, but ultimately found that the data from all the trials and students are no conclusive. You can read more about that here.