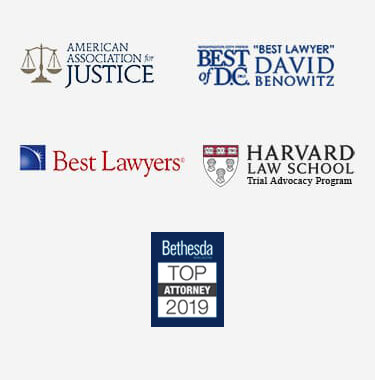 What Should I Do After a DC Truck Accident?
When people are hurt in truck accidents, the injuries they sustain can be catastrophic and may require long-term medical attention. In more serious cases, victims may be unable to work or care for themselves for an extended period of time. As a result, it is essential that victims take all possible steps following a serious truck accident to ensure that their legal rights are protected. Below are answers to some commonly asked questions regarding accidents with large trucks and other commercial vehicles in Washington, DC.
What is the first thing I should do after a truck accident?
Immediately after a truck accident, call 911 to make sure that police and emergency medical personnel are aware that you are in need of assistance. If you are seriously injured, stay put until medical assistance arrives. If you are able to get out of your vehicle, check on other passengers and administer first aid if necessary.  In addition, request a police report or determine how to get one after the accident is cleared. Finally, be sure to say as little as possible after the accident as inadvertent admissions of liability may become an issue later when dealing with insurance companies.
What kind of information should I collect?
If you are in the physical condition to do so, document as much information about the accident as possible. It is always a good idea to take photographs of the scene of the accident. Things to take note of include:
The truck driver's name
The name of the trucking company
The license plate number of the truck
The weather conditions at the time of the accident
The driver's insurance information
The condition of the truck and its tires
The name of any other drivers involved
The truck's DOT number
Contact information from anyone who witnessed the accident
Any other conditions that seem relevant
Should I seek medical attention?
It is extremely important for anyone involved in a truck accident to seek medical attention, even if your injuries seem relatively minor or are not immediately apparent. Sometimes, complications such as whiplash may not show symptoms for hours or even days after the injury occurs. From a legal perspective, it is extremely important to be able to show that the accident in which you were involved directly caused the injuries you sustained. Any delay between the accident and a diagnosis from a medical professional may call that connection into question. As a result, having your injuries officially diagnosed and documented by a medical professional is an essential step in making sure that you can attempt to recover compensation for harms and losses suffered.
Do I need a lawyer?
Truck accident cases often bring up a number of complicated legal issues. The entire industry is highly regulated by both state and federal law, and it is important to have a lawyer who is familiar with these regulations review the facts of your case. In addition, trucking companies are aware of the fact that they operate in a high-risk industry and have legal counsel standing by to deny their legal liability in the event of a collision. As a result, it is advisable for anyone injured in a trucking accident to contact an experienced truck accident lawyer as soon as possible.