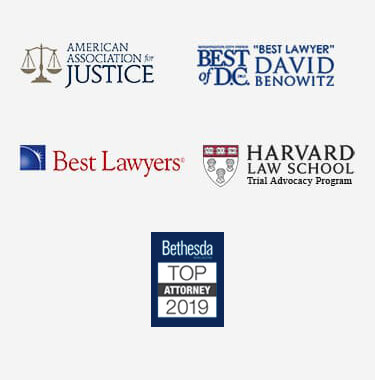 DC Tow Truck Accident Lawyer
Given the fact that there are very few tow trucks on the road on any particular day in DC, motor vehicles collisions involving tow trucks are not very common, however, they do still happen. Car accidents involving tow trucks occur much like other car accidents in the District of Columbia, but as one can imagine, the operation of the tow truck requires special skills and careful operation. Due to the specific nature of tow truck operation, collisions involving tow trucks may be different from those involving typical motor vehicles.
If the operator of the tow truck failed to perform his job as he or she should, then the operator of the tow truck maybe liable for any injuries stemming from his or her negligence. A DC truck accident attorney can help you throughout the claim process as you work to receive the compensation you deserve. Not only can an experienced attorney help you build a strong case, but they can also serve as your support system and alleviate the frustrations that may come with the process.
Filing a Tow Truck Accident Claim in DC
A motor vehicle collision involving a tow truck in DC is evaluated in much the same way as any other motor vehicle collision, whereby fault must be asserted against one driver or the other. If it is found that both drivers contributed to the accident, then neither is entitled to recovery. Only a driver of the motor vehicle who is found not to be at-fault in the collision is eligible to recover compensation for any resultant injuries.
Types of Damages
Anyone who has been injured due to the negligence of the operator of a tow truck is entitled to recover economic and non-economic damages. Economic damages typically refer to specific costs, such as the reimbursement of medical costs and expenses and lost time of work. The injured person is also entitled to recover non-economic damages, which typically refer to pain, suffering, and inconvenience.
If a person has been injured in a car accident in DC as a result of the negligence of a tow truck driver, they should contact a qualified attorney right away so that a proper investigation can be conducted as to how the collision occurred and proper compensation for the injured party can be pursued.
Dealing with Insurance Companies
Witnesses of the motor vehicle collision should cooperate fully with investigating insurance companies. However, any person who has been injured as result of the motor vehicle collision should be skeptical of insurance companies that contact him or her as such insurance companies are likely investigating the claim in an effort not to pay the claim or minimize payment of the claim.
Therefore, any person contacted by an insurance company should understand his or her role in the collision and be aware of any potential biases insurance companies may hold in their investigations of the incident. It is beneficial to hire an attorney who will do all of the communicating with the insurance company.
If an injured person receives a check from a tow truck company or insurance company, and that check is accepted, then he or she may be waiving any potential right to additional recovery over and above the check in hand.
How an Attorney Can Help
Depending on the circumstances of the case, injuries resulting from a car accident in DC can completely affect a person's life, both short-term and long-term. Therefore, anyone who has been injured as a result of the negligence of a tow truck operator should understand that he or she has the right to be compensated for his or her injuries, and that it is the responsibility of the tow truck driver to have adequate insurance to compensate the injured person for his or her injuries. They should also know that an experienced attorney can assist him or her in obtaining fair and adequate compensation for his or her injuries.
An attorney who has handled claims involving DC tow trucks before can draw upon his or her experience in handling such claims and work towards maximizing recovery on behalf of the injured person.