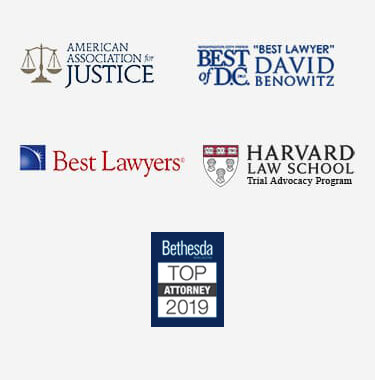 Common Truck Accidents in Washington, DC
There are a wide variety of ways that truck accidents can occur ranging from driver inattention to faulty equipment. If you have been injured in a truck accident, schedule a consultation with a DC truck accident lawyer today to begin filing an injury claim.
It is important to contact a truck accident lawyer so that the injured person can have some level of comfort or assurance that the attorney handling the claim in Washington, DC has the knowledge, training, and experience to handle a commercial truck accident claim as these claims can be somewhat unique or different from other types of motor vehicle collisions.
Common Accidents
Truck accidents occur for any number of reasons that often come together culminating in this disastrous event. Common factors in an accident include:
Inclement weather (ie: snow, rain, wind)
Heavy traffic
Overloaded trucks
Mechanical issues
It is impossible to say what the trigger of a truck accident typically is; however, they do occur for any number of reasons in the Metropolitan Washington, DC area.
Truck accidents typically correlate with significant injuries to drivers and passengers of a typical car or SUV. It is easy to see how a large truck such as an 18-wheeler can result in direct, severe personal injuries to a driver or a passenger of a typical motor vehicle simply due to the size difference between the vehicles involved.
Handling of Claims
Truck accidents are handled in much the same way, but there are different elements or issues that go into a truck accident case. The claims are opened and initiated with insurance carriers in the same way. Typically, depending on the facts and circumstances of the individual case, there may be other issues involved.
The nature and extent of the injuries may be such that the claim warrants some additional levels of review so that the injured person or his or her close family members can be properly compensated for the injuries.
Important Steps of a Claim
Anyone who has been involved in a collision with a truck should contact an attorney as soon as possible. If the person is not physically able to due to his or her injuries, the injured person's close family member should reach out to an attorney as soon as possible. This may not be everyone's first thought, however, it is important to retain the services of an attorney as soon as possible so that no mistakes are made in the initial phase of the case that could later prohibit or limit an injured person's ability to recover.
Once a person contacts a DC truck accident attorney, he or she will be able to work with the attorney and have some reasonable reassurance that the attorney will work in his or her best interest to either limit or prohibit any mistakes from being made that could affect the overall recovery from the truck accident.