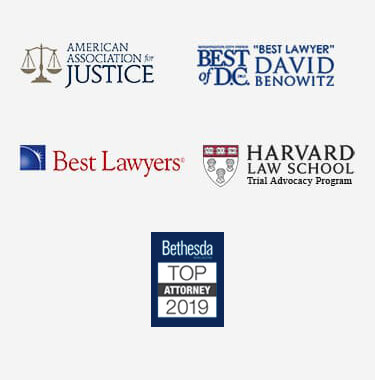 Developing a Truck Accident Case in DC
Developing a truck accident case requires an understanding of the laws involved in personal injury and wrongful death claims. You also need to know how to put the legal system to work to help you get the evidence you need to make your claim. An experienced DC truck accident attorney can help you to put together the strongest case you can under the circumstances.
What To Include In Your Truck Accident Case
When you make a truck accident claim for your own injuries or after a loved one, the defendants usually include the truck driver and the trucking company, although there can be other defendants like truck mechanics or road designers or vehicle manufacturers.
It is important to know exactly what you must prove as you go through the process of developing a truck accident case. You must show:
The defendant had a duty or obligation. Truck drivers and trucking companies both have a duty to follow Federal Motor Carrier Safety Regulations, as well as federal and state safe driving laws. They also have an obligation to exercise reasonable care.
The defendant failed to live up to the obligation. When a trucker violates any safety regulation, this creates a presumption of negligence that can lead to driver liability. Truck companies are responsible for their own negligence, but may also be responsible for any actions their workers take in their official job capacity. This means a negligent truck driver can make the trucking company responsible.
Had it not been for the defendant's actions or omissions, the truck crash would not have happened.
You experienced harm or losses. This includes both financial and non-financial damages resulting from your injuries or loved one's death.
An attorney can help you to determine exactly what kinds of evidence you need to prove every element of a truck accident case.
How to Develop a Truck Accident Case
You should begin developing a truck accident case as soon as possible after the collision. This means going to the doctor to document your injuries so you have proof of the harm that the accident caused. It can also mean hiring an accident reconstruction expert, talking to witnesses, taking photographs at the crash scene, and retrieving information like toxicology reports, truck maintenance records, truck driver duty-logs, and phone records.
When you file a civil lawsuit and your case proceeds to litigation, there is a discovery process before the trial where information is exchanged and you get some of the evidence you need to make your case.  However, you do not necessarily want to wait until discovery to start developing your case. The sooner you begin to gather evidence, the less evidence will be lost.
Getting Legal Help with Your Truck Accident Claim
Developing a truck accident case is not something to try to do alone. Get help from a qualified legal professional who can assist you with putting together solid legal arguments.