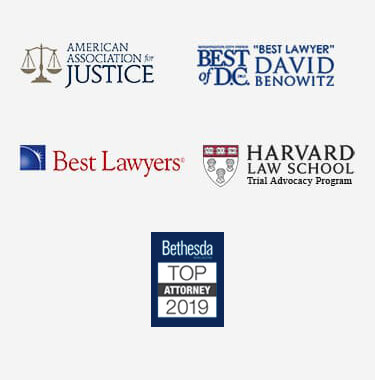 Out-of-State Motorcyclist Laws in DC
Motorcycle laws exist for the express purpose of protecting the rights and safety of motorcyclists. It is also important to stay aware of how these laws can change depending on what state you are in. Out-of-state motorcyclist laws in DC may be quite different from motorcycle accident laws in other states. That is why if you are not from DC and have been injured in a motorcycle accident, it is important to work with a local, experienced motorcycle accident attorney. A capable lawyer could answer your questions and advocate for you.
Helmet Laws
One of the out-of-state motorcyclist laws in DC that people should be aware of are the laws regarding wearing a helmet. Motorcyclists have to wear  helmets and the helmet needs to conform with prevailing ANSI standards which means that there needs to be 120 degrees of peripheral vision, weather-retractors, a face shield, there needs to be availability of hearing and there needs to be a chinstrap or a shoulder strap to make sure that the helmet stays in place.
What Are the Dangers of Riding a Motorcycle in DC?
It is important for out-of-state cyclists to be aware while riding their motorcycles. DC is a busy city and if a person does not know the city and the complicated roads and they are on a motorcycle, it is more likely they are going to be involved in a motorcycle accident. Furthermore, motorcyclists should follow out-of-state motorcyclist laws in DC in order to protect their safety.
No-Fault Laws
No-fault law is one of the out-of-state motorcyclist laws in DC that protects motorcyclists traveling out of state. If a person has an accident in the state where no-fault does not apply to motorcycles but the person's out-of-state policy applies to motorcycles, then the asking benefit attaches to the rider.
How Does No-Fault Insurance Work Between States?
No-fault insurance is a creature of contract. Different states have different rules and depending on the state a person is in, the no-fault acts as the floor but not the ceiling. What that means is if a person has a benefit in their policy and they are in a state where the benefit is higher, then the minimum limits for the policy are read into that policy.
For instance, if a person lives in Maryland and their car is ensured in Maryland and they get into an accident in New York State, they get New York State no-fault benefits on the Maryland policy because New York State has mandated that any insurance company that visits the New York State provide New York State no-fault insurance benefits to out-of-state residents who are operating in New York City. However, in New York, most no-fault law does not apply to motorcycles whereas in DC, it does. If a person is in DC or they are a DC resident and they get no-fault insurance, when they get into an accident, that benefit actually stays with them as a creature of the contract.
Value of an Experienced Motorcycle Accident Attorney
If you are an out of state motorcyclist and you have been injured in an accident, it is imperative that you speak with a local motorbike crash attorney. A skilled attorney may be knowledgeable about out-of-state motorcyclist laws in DC and could leverage that knowledge to build your claim. Speak with a capable lawyer that could build a solid case for you.