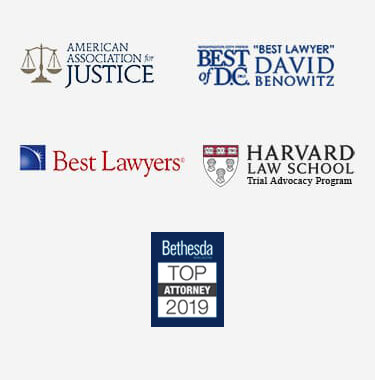 Injuries from DC Motorcycle Accidents   
Collisions happen every day. While car collisions can certainly be devastating, collisions involving motorcycles are much more harrowing because of the motorcyclist's vulnerability compared to the operator of a car or truck. Injuries from DC motorcycle accidents are often serious and can require years of medical treatment to heal.
According to the National Highway Traffic Safety Administration (NHTSA), approximately 88,000 motorcyclists were injured during 2013, motorcyclists accounted for 14% of all traffic fatalities. If you have been hurt in a motorcycle collision in or around the DC area, contact an accident attorney to learn about your rights immediately.
Types of Injuries
In some cases, the victim of a motorcycle collision is able to walk away from the collision without any injuries at all. Others may suffer serious injuries as a result of the accident. Injuries from DC motorcycle accidents can affect any part of the body, especially after a violent impact.
Some types of injuries include:
Sprain/strain
Herniation/bulge
Traumatic Brain Injury (TBI)
Disc injury
Curvature of the cervical lordosis
Impingement
Tears of the muscles and ligaments surrounding the shoulders, legs, knees, arms, or spinal column
Fractures
Amputation
Headaches
"Whiplash"
Broken bones
Post-traumatic concussion syndrome
Nausea, anxiety, insomnia, and other post-traumatic stress disorder types of injuries
Medical Options Available
Injuries arising from a motorcycle collision in DC can be serious, even fatal. It is important for the victim of a motorcycle collision to obtain treatment right away.
The ambulance should be called to the scene of the collision. A police accident report should be made by the attending officer, and the victim should speak to an attorney.
The victim should consider speaking with their primary care physician, and discussing what course of treatment is necessary. Other types of treatment include:
Chiropractic care
Manipulations under anesthesia
Arthroscopic surgery
Acupuncture
Exercising
Trigger point injections
Hot/cold packs
Prescription pain medication
Orthopedic assistive devices
Canes
Crutches
Wheelchairs
Epidural injections
Surgery
Dealing with Insurance Companies
Insurance companies can be difficult to deal with. Speaking with a knowledgeable DC motorcycle collision attorney is crucial to obtaining the compensation deserved for a collision.
Insurance companies often delay claims until forced to pay, deny claims to save the company money, and defend against cases that should be settled. In many cases, the insurance company will try to divert attention away from the victim's injuries by refocusing the litigation on questions that may not be at issue, such as:
Whether the motorcycle was properly serviced
When the motorcycle was repaired last
Whether the motorcyclist was involved in a similar collision
The speed of the vehicles
The protective gear used during the collision (i.e. helmets)
The time of day
The weather
Whether the motorcyclist was using a cell phone
Whether the motorcyclist had a valid license
Contact a DC Motorcycle Accident Attorney
An individual who suffers a personal injury has three years to file a lawsuit in DC. An individual who neglects to file a lawsuit within this time period will be barred from bringing a claim for this motorcycle collision.
Injuries from DC motorcycle accidents can have severe consequences for someone's health. Contact an attorney to protect your rights as soon as possible.