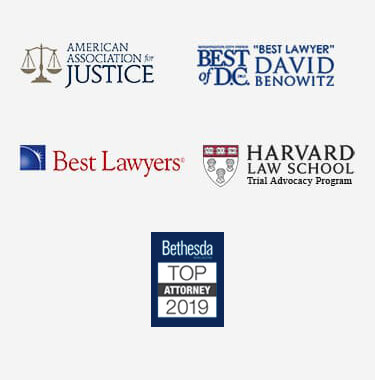 DC Motorcycle Helmet Laws
DC motorcycle helmet laws are covered in District of Columbia Municipal Regulation 2215.3, which states that "[n]o person shall operate or ride upon a motorcycle unless wearing a protective helmet in the manner for which the helmet was designed and of a type approved by the director."
As enjoyable and exciting as riding a motorcycle can be, it also puts riders at risk of serious injury every time they ride. Riders can easily be thrown from their bikes in the event of a motorcycle accident, which can result in severe head trauma and other serious bodily injuries. Whenever a person strikes their head against an external object, there is the potential for brain injury to occur. Brain injury can cause issues such as cognitive impairment or physical disabilities that can seriously affect a person's quality of life, and can even result in death. As a result, the District of Columbia has enacted a law requiring anyone operating a motorcycle or motor-driven cycle to wear a helmet.
Individuals injured in a motorcycle accident may be entitled to recover damages for their injuries and other losses under District of Columbia law. It is important to contact a DC accident attorney as soon as possible after an accident occurs.
DC Motorcycle Helmet Laws and Safety
Motorcycle helmets can save lives. In fact, data published by the National Highway Traffic Safety Administration (NHSTA) indicate that motorcycle helmets saved 1,829 lives in 2008 alone. Helmets can protect riders from injuries that include concussions, facial injuries, traumatic brain injuries, and other types of head trauma. Some of the potential complications of a head injury after a motorcycle accident include:
Cognitive problems
Memory loss
Loss of coordination
Seizures
Nausea
Inability to work
Chronic headaches
As you can see, DC motorcycle helmet laws are in place to prevent a very extensive and particularly traumatic set of injuries.  However, all of the above mentioned conditions can still occur even if a rider does wear a helmet.  This underscores the importance of following other safety precautions, such as obeying the speed limit, signaling prior to turning, and avoiding hazardous driving conditions whenever possible.
The Importance of Wearing Motorcycle Helmets
In addition to putting themselves at unnecessary risk of injury, motorcyclists who ride without helmets also risk limiting their potential recover for their injuries, even if hit by a negligent driver. If a victim failed to wear a helmet, this failure can be considered as a failure of the plaintiff to mitigate their damages and might lead to a jury instruction that the plaintiff failed to take action necessary to prevent further injury. If you ride a motorcycle, don't take DC motorcycle helmet laws lightly–be sure to always wear a helmet for your safety.
After a motorcycle accident, victims may be able to recover for their losses by bringing a personal injury claim against the person or party who caused their accident. Potential damages available in a DC motorcycle accident case can include compensation for medical bills, pain and suffering, lost income, lost earning capacity, scarring or disfigurement, and loss of quality of life. In some cases, the settlement or compensation a person receives after a motorcycle accident may be the only way that he or she can provide for themselves or their family. DC law places a three year limit, or statute of limitations, on most personal injury actions. This means that in most cases, you must either settle your claim or file a lawsuit within three years of an accident.  If you have been injured in a motorcycle accident, it is important to consult with an attorney as soon as possible.
Contact a DC Attorney Today
The DC motorcycle accident lawyers at our firm are dedicated to helping motorcycle accident victims recover damages for their injuries. To learn more about motorcycle helmet laws in DC or to schedule a free consultation with one of our attorneys, call our office today.