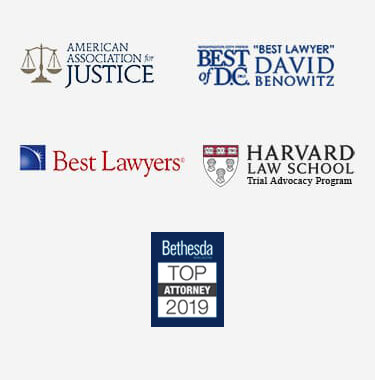 DC Motorcycle Laws
Riding a motorcycle or scooter can be a great source of entertainment and a good way to save on fuel costs. However, if a motorcycle or scooter is involved in an accident, the resulting injuries can be devastating. Although motorcyclists have protective gear that they should always wear, they still have relatively little protection from other vehicles or the road. As a result, motorcyclists who are involved in auto accidents often sustain extremely serious injuries, which require long-term and expensive medical care. If you are in a motorcycle accident caused by someone else's negligence, a DC motorcycle accident lawyer can help you obtain compensation for your injuries.
Motorcyclists should familiarize themselves with, and make certain they always comply with, DC motorcycle laws. First and foremost, the laws exist to protect motorcyclists and keep them safe. Furthermore, if you are involved in an accident, and were violating any relevant motorcycle laws, your actions may be found to have been negligent, and you may be found at least partially, if not fully, liable for the accident. According to the legal doctrine of contributory negligence, if you are found to be in any way at fault for your own injuries, you would likely not be able to recover any compensation for your injuries and other related losses.
DC Motorcycle Law Basics
In order to know which laws apply to you, you must first know what is defined as a "motorcycle." Many people believe that scooters are not considered motorcycles, but this distinction actually depends on the type of scooter. If you drive a scooter that has a maximum speed of 30 miles per hour or less, it is considered a "motor-driven cycle" in DC, and you do not have to follow all of the motorcycle laws. You do still have to wear a helmet and register and insure your scooter, however.
For any motorcycle or scooter that can drive faster than 30 miles per hour, the following are some of the motorcycle laws in DC you must adhere to:
You must have a "motorcycle endorsement" on your license
You must inspect, register and insure your motorcycle
You must always wear a safety helmet
You must always have eye protection, such as goggles or a windshield
You must have a left-side rear-view mirror
You must use a daytime headlight or modulating headlight
Handlebars may not be higher than 15 inches above the seat
You cannot modify mufflers or use other equipment to amplify sound above 86 decibels
You cannot use or even possess radar detectors
No lane splitting or sharing
You must have a passenger footrest and seat whenever carrying a passenger
You may not park motorcycles on the sidewalks
Anyone who drives a motorcycle should know the relevant laws and make sure they are always in compliance with DC's motorcycle laws.
DC Motorcycle Accidents Without Helmets
DC helmet laws are especially important to keep motorcycle riders safe because of the extremely high risk of head injuries in motorcycle accidents. Because riders often get thrown from, or fall off, their bikes in collisions, they often hit their heads on the pavement or curb, or even on another vehicle. This can cause traumatic brain injury or other types of serious head trauma, even if you are wearing the proper head protection. Such injuries can cause long-lasting or permanent physical and cognitive difficulties that may require months or even years of rehabilitation, and can even be fatal.
If you are not wearing a helmet, and you are struck by a negligent driver, it may be significantly more difficult to recover for your head injuries. The other driver may argue that you would not have sustained the injuries if you had been wearing a helmet and claim that they should not be held liable for those injuries. For this reason and the more obvious safety reasons, you should always wear the proper safety helmet whenever you are on a motorcycle.
Contact a DC Motorcycle Accident Attorney
If you have been involved in an accident involving a motorcycle, and you believe the other driver broke a law or acted in a negligent manner, you deserve to recover for any injuries or other accident-related losses. Because motorcycle laws in DC sometimes differ from regular traffic laws, you should always consult with an experienced DC motorcycle attorney who understands DC motorcycle laws and the implications the laws have on personal injury claims. The DC motorcycle lawyers at our firm can help fight for your rights and work to obtain the compensation that you deserve. Do not hesitate to call our office to schedule a free consultation today.