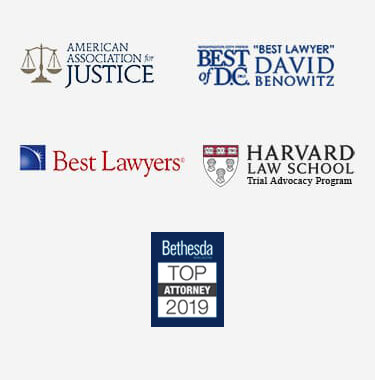 DC Uninsured Motorist Claims
After involvement in a car accident, you should be covered for your financial and non-economic loss by the driver who hurt you. Unfortunately, some motorists don't have insurance or don't have enough coverage to pay for all of your damages. In these situations, DC uninsured motorist claims can help you to get the money you need to pay for your medical expenses, loss of wages, and other losses from the collision.
Motorists can make either uninsured and under insured claims if the driver who caused a crash didn't have insurance or enough coverage, but making these claims is complicated. A DC car accident attorney can help you to understand your rights and to deal with your own insurer, who will be standing in for the responsible driver.
When to Make Uninsured or Underinsured Motorist Claims
Victims of collisions can make an uninsured motorist claim if they were hurt in a hit-and-run collision or if a driver who caused an accident had no coverage. Drivers can make underinsured motorist claims if a driver who caused a collision did not have enough insurance coverage to pay for the losses which should have been covered.
In both DC and Virginia, the minimum insurance coverage each driver should have is $25,000 per person in personal injury coverage and $50,000 per accident in injury coverage. In Maryland, coverage limits are slightly higher at $30,000 in coverage for each person in an accident and $60,000 in total coverage for all parties injured in a crash.
When drivers buy only the minimum limits, or have no coverage at all, victims often have significant uncompensated injuries. A severe injury can quickly cost well over $25,000 or $30,000 and victims should not have to bear these costs. The problem is, the other driver's insurer will not pay above policy limits. Rather than being left with uncompensated losses or trying to collect from the responsible driver's personal assets (which is very difficult), crash victims make a claim with their own insurance companies under their uninsured or underinsured motorist coverage, provided it excludes the at-fault party's coverage.
How a DC Uninsured Motorist Claim Works
To make an underinsured or uninsured motorist claim, you must notify your own insurer and you must demonstrate your right to damages. You buy uninsured or underinsured coverage when you purchase your own car insurance so that your insurer will take care of covering your losses when the driver who caused the crash can't.
Unfortunately, actually getting your own insurer to pay can be complicated. You'll need to provide detailed information on the accident, the other driver's insurance coverage, the extent of your damages, and any settlement offers made by the other driver's insurer. Your insurer may try to deny legitimate claims, or may claim crashes like hit-and-runs aren't covered. If this happens, you'll need help from a DC car accident lawyer to make sure your insurer pays what is owed to you.
Contact a DC Car Accident Lawyer Today
Most crash victims would benefit from getting legal advice and assistance in dealing with insurance companies in uninsured or underinsured motorist cases. In underinsured claims, you may be dealing with multiple insurers – yours and the other drivers – and all of these insurers are going to try to minimize the money they pay out. In both uninsured and underinsured motorist claims, procedural errors or mistakes you make could cost you the money you are owed.
A lawyer who understands DC uninsured motorist claims can take action and deal with insurers for you, fighting to get you the maximum compensation so you have all of the money you both need and deserve to respond to car crash losses. Call today to learn more.