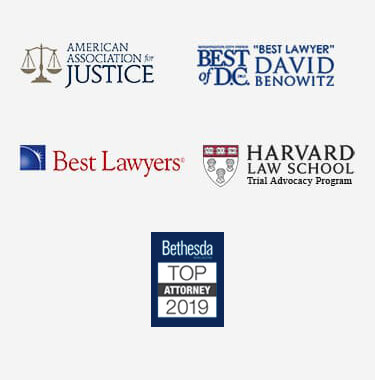 DC Taxi Accident Attorney
The most effective way of ensuring that you receive the compensation that you deserve after a taxi accident is to consult with an experienced DC taxi accident lawyer. The personal injury lawyers at our firm understand what it takes to investigate your case, negotiate with insurance companies, and even escalate the case to court if necessary.
Taxi cabs are everywhere in the DC area, transporting thousands of people from place to place each day. Both the companies that operate these vehicles and their drivers are required to operate in a way that keeps their passengers safe. With so many taxi cabs on the roads each day there is a significant potential for accidents. Fortunately, the law allows people injured in DC taxi crashes caused by the negligence of a taxi driver and/or taxi company to recover for their injuries by filing a personal injury claim.
DC Taxi Accident Injuries
The types of injuries that people may sustain in taxi cab crashes are similar to those that can be sustained in any car crash. These injuries may occur to taxi passengers, other motorists, pedestrians, or bicyclists. In some cases, these injuries may be extremely serious and require significant medical treatment and rehabilitative care. At their most severe, taxi accidents may leave victims unable to work or care for themselves, and may even be fatal. Some common injuries that DC taxi cab incidents can cause include:
Concussions
Traumatic Brain Injuries (TBI)
Broken bones
Burns
Contusions
Amputations
Lacerations
Spinal injuries
Emotional trauma
Sprains
Whiplash
Disfigurement
These are just some of the injuries that people can sustain in DC taxi accidents, and it is essential that victims seek medical attention as soon as possible after an accident. In addition to ensuring that your injuries are properly diagnosed and treated, seeking professional medical attention will ensure that there is an official record connecting your injuries with the taxi cab accident.
DC Taxi Cab Accident Liability
District of Columbia law imposes special duties on parties that transport goods and services in the course of their business. These entities are known under the law as "common carriers" and are required to exercise a duty of reasonable care to their passengers. Although the best way to learn about how the "common carrier" status applies to your injury claim is to speak with a DC taxi accident lawyer, more information regarding common carrier law in DC can be found under §34-203 of the DC Code, accessible here as a PDF. Some of the more common causes of DC taxi crashes include the following:
Speeding
Distracted driving
Failure to obey stop signs
Improper vehicle maintenance
Defective vehicle equipment
Inadequate training
Failure to maintain a safe distance
Failure to observe traffic signals
Failure to signal turns or lane changes
Rolling stops
In addition to accidents caused by the negligence of a cab company or taxi driver, DC cab accidents can also occur because of third party negligence. If, for example, the cab in which you were a passenger was struck by another vehicle that ran a stop sign or was speeding, you may be able to assert a claim against the driver of that vehicle. In some cases, both your driver and the driver of another vehicle may be jointly liable for your injuries. An experienced DC taxi accident lawyer will be able to evaluate the circumstances of your accident and determine whether you have a claim for damages, and against whom.
Recovering Damages after a DC Taxi Accident
The types of damages that you may be able to recover after an accident involving a DC taxi include both economic and non-economic damages that you sustain as a result of the accident. You may be able to recover compensation for harms and losses such as:
Medical expenses
Pain and suffering
Property damage
Lost income
Loss of future earnings
Expenses associated with rehabilitative care
Emotional trauma
Permanent disability or disfigurement
After a taxi cab accident, it is important for victims to record as much information about the accident as possible. This information includes facts such as the cab number, the name of the driver, the position of the vehicles involved in the collision, the weather conditions at the time of the accident, and any problems or issues that you notice with the vehicle itself. It is also important that victims contact an experienced DC taxi accident lawyer as soon as possible, to ensure they have the right information and understand how best to proceed with their potential claim.
Hiring a DC Taxi Accident Lawyer
Taxi cab accidents can be traumatic experiences that leave victims with significant medical problems. As a result, it is important for victims to ensure that their rights are protected. The team of attorneys at our firm are dedicated and driven to serve your needs, and have a wealth of experience in handling motor vehicle cases. To schedule a free consultation with one of our experienced personal injury attorneys, call us today.