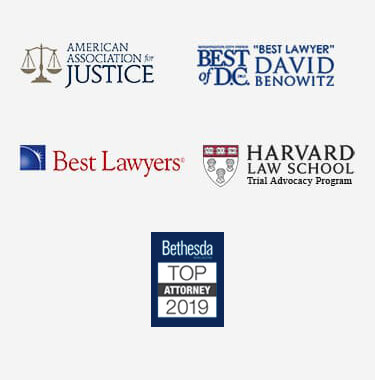 DC Rental Car Accident Attorney
Whether you were driving a rental car that was involved in an accident, or whether a rental car crashed into your vehicle, determining liability and coverage is complex. A DC rental car accident lawyer can hold the insurance companies accountable and make sure you receive the compensation to which you are entitled.
Sorting out insurance can be a nightmare after any automobile accident, but when the collision involves a rental car, it adds another layer to an already complicated mix. Your personal insurance, the other driver's insurance, and the rental company's insurance may all attempt to shirk liability and deny a claim.  Fortunately, the DC rental car accident lawyers is prepared to help you navigate the claim process and fight for the compensation you deserve.
How a DC Rental Car Accident Attorney Can Help
After an automobile accident, you may need compensation for medical expenses, lost wages, property damage, and other financial losses incurred as a result of the accident. You may also be entitled to financial compensation for non-financial impacts, including pain and suffering, loss of companionship, and more.
If you are recovering from an injury or grieving the loss of a loved one, you may not have the time, energy, or resources to battle rental companies and insurance companies to get the compensation you need and deserve following the accident. Let our DC rental car accident lawyer work for you.
Who Pays Rental Car Accident Insurance?
There are three basic types of insurance coverage for rental car drivers:
The renter purchases rental insurance from the rental car company.
The renter is covered for rental car accidents under his or her own auto insurance policy.
The renter is covered for rental car accidents under the credit card he or she used to rent the vehicle.
Unfortunately, many people misunderstand their coverage. In the aftermath of an accident, the insurance companies deny liability and refuse to pay damages, leaving those who have been injured in an accident without the resources they need for recovery.
Additionally, even if a renter purchases rental car insurance, if an unauthorized driver is involved in an accident, it likely violates the conditions of insurance.
Where can you turn for help if you have been injured or a loved one has been killed in a rental car accident? Find a rental car accident attorney in DC for an evaluation of your case.
Car Accident Injuries
Motor vehicle accidents are the leading cause of death from accidental injury across most age groups. Additionally, auto accidents are one of the top causes of serious or catastrophic injury, including spinal cord injury (SCI) and traumatic brain injury (TBI).
Car accident injuries may be relatively minor—bruises, contusions, lacerations, short-term aches and pains—or they can be permanently disabling. Even seemingly minor injuries and whiplash can have a significant financial impact through medical costs and lost wages from missed work. Catastrophic injuries and fatalities carry an even greater economic burden. According to the National Highway Transportation Safety Administration (NHTSA), the economic impact of a critically injured vehicle accident survivor is $1.1 million.
An experienced DC rental car accident lawyer uses his or her experience to help accident survivors and families of accident victims to determine the full measure of compensation to which they may be entitled following a rental car accident in Washington, DC.