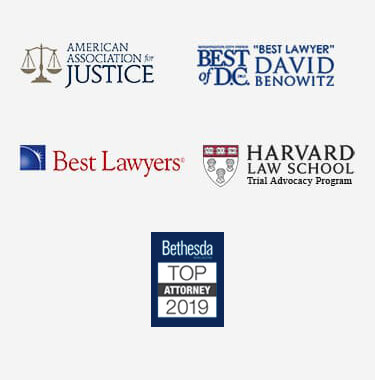 DC Failure to Yield Lawyer
Drivers who fail to yield are not only in violation of the law–they may also cause severe crashes. A collision caused by a driver's failure to yield could result in a traffic citation, civil liability for any injuries or property damages that occur as the result of the collision, and potentially even criminal charges. If you have suffered any injuries in a car collision caused by a driver who failed to yield, you deserve to be compensated for all of your accident and injury-related losses. The experienced DC failure to yield lawyers at our firm can work tirelessly to see that the driver who caused your injuries is held responsible for their negligent behavior.
When Yielding is Necessary
There are many different circumstances in which DC drivers are expected to yield to pedestrians or other vehicles traveling on the roadway. To "yield" when driving means to slow down or stop and give the right-of-way to another vehicle, or a pedestrian, which has the legal right to proceed. Yield requirements are set forth in the DC Municipal Regulations.
The need to yield is often clearly marked by traffic signals or signs. However, there may be instances when drivers are expected to yield even in the absence of a posted sign. Some occasions when the law may require a driver to yield include:
Four-way intersections
Merging from an off-ramp
Pedestrians in crosswalks
Making turns
Entering a busy road from a private lane or driveway
When an emergency vehicle activates its sirens and/or lights
A DC failure to yield attorney is well-suited for holding drivers responsible when you have been injured due to careless or openly reckless driving practices.
Failure to Yield in Intersections
Four-way stops can be especially confusing for even the most seasoned drivers. If all four vehicles have stop signs, drivers may be confused as to which vehicle has the right-of-way. If only two vehicles have stop signs, drivers at one of the stops may not realize this and may proceed illegally. Additionally, drivers making left-hand turns in intersections may fail to yield to oncoming traffic for various reasons. No matter what the situation may be, failure to yield in an intersection often results in highly dangerous broadside collisions, in which the front of one car collides with the side of another car. These crashes are commonly referred to as T-bone collisions and can cause serious injuries, as well as rebound collisions that may involve several other vehicles or pedestrians. If you were involved in any type of car accident, contact an experienced DC failure to yield attorney who can ensure that you receive the compensation you deserve.
Failure to Yield to Pedestrians
Drivers also frequently fail to yield to pedestrians in DC, especially when making turns. Drivers making left or right turns may not realize that they will pass through a crosswalk in which pedestrians have the right-of-way. Too often, this situation results in a direct collision between a vehicle and a pedestrian. Because pedestrians have no protection in a traffic collision, they often suffer severe injuries such as broken bones, traumatic brain injury, spinal injury, internal organ damage, and more. Such injuries often require extensive medical treatment and may even leave a victim permanently disabled. A failure to yield accident lawyer who is experienced in DC traffic regulations can protect the rights of a pedestrian who has been injured in this way and help them to obtain proper compensation for their injuries, medical bills, lost wages, pain and suffering, and other hardships. More information on failure to yield and pedestrian traffic regulations can be found by visiting this informative page (note: this will open in a new tab as a PDF).
Failure to Yield Damages
It is vital that you contact an attorney if you have sustained injuries following a crash that was caused by another person's failure to yield. You may be eligible to receive compensation for any of the following:
Medical treatment
Hospital bills
Pain and suffering
Damage to your vehicle
Lost wages
With guidance from an experienced lawyer, you can file a claim collect the maximum amount you are owed for your hardship. Your attorney will fight for you and ensure that the at-fault party is held responsible for their actions and that you are compensated for your injuries.
Hiring a DC Failure to Yield Accident Attorney
Collisions that result from a driver's failure to yield can have devastating consequences. If you or a loved one has been injured in an accident caused by a driver's failure to yield, you should be entitled to collect on the damages you have suffered. Call our firm to schedule a free consultation with a DC failure to yield lawyer today. Our experienced legal team will work with you to fight for the compensation that you deserve.