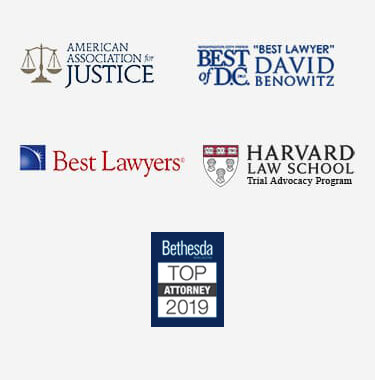 DC Head-On Collisions Lawyer
Head-on collision is a term that describes a motor vehicle accident where the fronts of two motor vehicles make contact with one another. Head-on collisions can be fatally devastating or more of a fender bender depending on how fast the vehicles were traveling. Regardless of the amount of physical damage, the psychological effects after a car accident can be just as detrimental. Just as with any car accident, it is important to have proper legal representation in the event that you take the case to court. A DC car accident lawyer can help you better understand the situation, disseminate the information regarding the accident to build a legal defense, and help you navigate the complicated DC court system.
The importance of having a strong legal advocate can be severely underestimated in situations regarding car accidents because many people assume that exchanging insurance information will lead to each party and their respective insurance companies handling the case proportionately to the liabilities in the accident. However, far too many people have placed too much faith in their insurance companies to "do the right thing" and this can lead to unfair financial outcomes for both parties.
Hiring a DC Head-On Collision Attorney
Anyone involved in a head-on collision in DC should retain the services of a communicative and experienced attorney to handle this claim because these types of claims can be sophisticated because they involve significant injuries. Therefore, the attorney can rely upon his or her training and experience in handling these cases to maximize the recovery for his or her client. An experienced DC car accident lawyer will also advise that anyone involved in a motor vehicle accident should seek medical attention to be evaluated for injuries. Even if a person believes that he or she is okay at the accident scene, that person should still report to the nearest emergency room to be evaluated for any internal injuries that may not be immediately apparent.
Initial Steps to Take if You Were in a Head-On Collision
Anyone involved in a head-on collision should seek medical attention immediately following the accident. Even if the injured person has been discharged from the emergency room, he or she should follow up with his or her primary care physician to ensure that there are no additional injuries.
Once evaluated for his or her injuries, the injured person should contact an experienced DC car accident attorney right away so that attorney can investigate the happening of the accident, contact the appropriate insurance company, and guide his or her client through the recovery process.
Common Causes for Head-On Collisions
Head-on collisions can occur for any number of reasons. Some of those reasons include distracted driving, such as using a cellphone to place a phone call, text, or email while the driver should be paying full time and attention to the road. Other causes of head-on collisions can include driving while impaired by drugs, alcohol, or any other significant impairment that would affect a person's ability to maintain control of his or her vehicle.