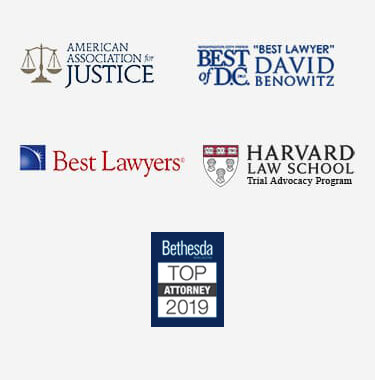 Washington DC Real Estate License Lawyer
Every person engaged in the business of selling or brokering real estate on behalf of third parties must obtain a license to do so. The District of Columbia Real Estate Commission oversees the issuing of these licenses as well as ensures that license holders fulfill their duties under the law.
At some point during their careers, many real estate professionals are the subject of complaints brought by citizens, regulatory bodies, or fellow agents. Upon receipt of these complaints, the Commission can investigate the allegation, hold hearings, and levy punishments.
A Washington DC real estate license lawyer could help real estate brokers and agents who have received notice of a complaint being filed against them. A skilled defense attorney could investigate the nature of the complaint and develop a defense designed to protect their professional licenses.
Why Might a Real Estate Professional Face an Investigation?
Real estate agents and brokers work to assist clients in buying and selling property. As soon as a person hires an agent or broker, that real estate professional assumes a fiduciary duty to act only in the interests of that client. This means that an agent must provide an honest representation of their role in the transaction, craft contracts that meet the needs of clients, and responsibly handle client funds.
A failure to fulfill those duties could lead to allegations of misconduct. An agent or broker who misappropriates client funds, takes commissions over an agreed-upon sum, or uses fraud to close a deal violates their duties under the law. A Washington DC license attorney could build a case against common complaints against real estate professionals.
What to Expect After Receiving Notice of a Complaint
The District of Columbia Real Estate Commission is the entity that handles complaints and all other licensing issues. The Commission has the power to suspend or revoke licenses if a complaint proves to be true. However, this does not mean that a real estate professional does not have rights during this process.
The Code of the District of Columbia §47-2853.22 states that all licensing boards in Washington DC must allow the subjects of a complaint to have a hearing to dispute the claims. This hearing can take place no fewer than 15 days after the subject of the complaint receives notice. The statute also permits real estate agents and brokers to bring legal counsel to the hearing.
At the hearing, the Commission can call witnesses, introduce documentary evidence, and even issue subpoenas to compel appearances by people who may have relevant testimony. Real estate professionals can also present evidence and cross-examine adversary witnesses. A license attorney could attend these hearings to defend a real estate professional's right to continue their careers in Washington DC.
Let a Washington DC Real Estate License Lawyer Take the Lead
Accusations of misconduct can allege that an agent or broker misappropriated client funds, that they used fraud to make a sale, or that the agent violated the fiduciary duty between themselves and their clients. A finding of responsibility after a hearing could result in a formal reprimand, a suspension, or even revocation of a license to sell real estate.
A Washington DC real estate license lawyer could help to prevent these unfortunate outcomes. A dedicated attorney could gather evidence and appear with you at a hearing to dispute the charges by presenting arguments about why discipline is inappropriate. Schedule your initial case consultation today.