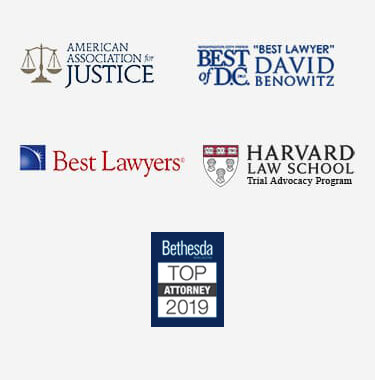 Washington DC Nursing License Defense Lawyer
You have likely worked for years to get your nursing license, and you have a right to defend yourself if you are in danger of discipline from the state nursing board. Losing your license might eliminate your ability to provide for yourself and your family, as well as to continue doing the work you love.
When you receive notice that you are under investigation or are facing charges for allegations of misconduct, you may wish to contact a seasoned criminal defense lawyer at once. Attempting to handle the matter on your own might even result in long-term damage to your nursing career. By contacting a Washington DC nursing license defense lawyer, you might help to put yourself in a better position to effectively defend yourself against any allegations that threaten disciplinary measures or even the loss of your license.
Complaints Against Nurses
Anyone—including patients, family members of patients, and coworkers—can file claims of misconduct, abuse, or negligence without just cause against nurses. Due to the potential severity of the accusations contained in these complaints, professional licensing agencies must investigate and adjudicate them.
However, these allegations could lead to formal proceedings that can result in placement on probation, suspension, or even revocation of nursing licenses if not handled properly. Individuals may make various complaints against nurses for professional misconduct, including:
Use of illegal drugs, stealing drugs from hospitals or medical clinics and forging prescriptions for medication
Falsifying patient records to cover up errors in the administration of medicines or other lapses in patient care
Failing to obtain proper consent from patients before medical treatment or surgical procedures
Criminal activities such as DUI and drug charges
All too often, good people become mixed up in bad situations or face false allegations that can threaten their professional careers. For nurses, a finding of misconduct can result in the complete loss of their career, which can be financially, emotionally, and professionally devastating. To have a better chance of protecting your nursing license, you may need the services that a qualified nursing license defense lawyer in DC could offer you.
Handling Complaints in DC
When individuals receive professional complaints that can impact their nursing licenses, they are likely to be embarrassed, frightened, and worried about their futures. Nonetheless, nurses who are in this position should not hesitate to contact a nursing license defense attorney in Washington DC as soon as possible after they receive notice of a complaint that might threaten their license.
Early intervention by a legal advocate may be useful in stopping complaints before they become formal charges of misconduct that can result in disciplinary measures. No matter how frivolous or without merit a complaint may seem, the implications of a finding of guilt are significant. As a result, nurses should always take these complaints seriously and take immediate action to protect their rights. Fighting back against even baseless allegations can be instrumental in safeguarding both their license and their career.
The single biggest mistake that nurses can take is to ignore a complaint. Even if the allegations have no basis, nurses must professionally address them to ensure that they emerge unscathed from any investigation. Rather than assuming meritless complaints will resolve themselves, taking the necessary steps to be proactive in this situation can be crucial to avoid any damage to their futures.
Work with a DC Nursing License Defense Attorney Today
Whether you are under investigation, formally accused of misconduct, awaiting a hearing in your case, or need to appeal an agency decision related to your nursing license, you likely will need legal advice and representation. The stakes are often high in any proceedings that may endanger your license or professional reputation. Rather than risking your future, contact a Washington DC nursing license defense lawyer for advice today.
Legal counsel may be able to establish the facts of your situation and frame them in the most favorable light to you. Together, you can work with your legal advocate to develop the defense strategy that is most likely to be effective in your case. With the help of legal counsel, you may be able to overcome the allegations against you or reduce the potential sanctions that you are facing.