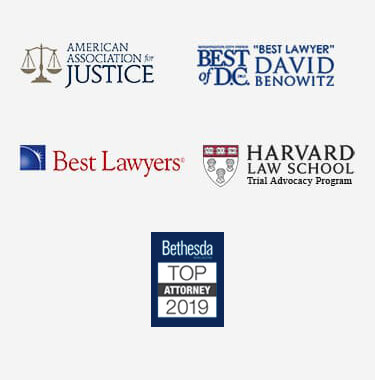 Washington DC Physician License Defense Lawyer
Obtaining a license to practice medicine in Washington, DC is a lengthy and expensive process. Doctors must take years of medical training and pass a licensing exam to start their practice. Additionally, the DC Board of Medicine requires all physicians to earn continuing education credits to maintain their licenses.
However, once a person obtains a license, their obligation to remain knowledgeable about their craft and maintain high moral character does not change. Any person or entity can file a complaint to the Board of Medicine, claiming a doctor has violated their duty to care for the public. These allegations can tarnish a medical provider's reputation, and result in a suspension or forfeiture of their medical license.
A Washington DC physician license defense lawyer could help protect the reputation and livelihood of doctors facing allegations of malpractice. A dedicated defense attorney could evaluate the facts of the claim, develop a defense, and appear at hearings to question witnesses and make persuasive arguments.
What Causes Allegations of Medical Misconduct?
Retaining a medical license in Washington, DC requires physicians to act with appropriate care in both their professional and personal lives. Failure to do so may lead to allegations of misconduct.
Physicians must meet the professional standard of care to all their patients. This means that a doctor must act as a reasonably competent peer would considering the facts of the case. This does not require a doctor to provide a beneficial result but does require a physician to try their best to help a patient. Allegations of a failure to take all necessary steps for a positive outcome could lead to accusations of medical malpractice.
Doctors may face licensure consequences for instances that have little to do with their practice of medicine. A medical professional could face losing their license if they have been charged with a crime, such as assault, drug possession, domestic violence, or drunk driving. While a criminal court cannot order discipline from the Board of Medicine, an arrest could initiate an investigation. A Washington DC physician license defense attorney could fight against the allegations of misconduct.
Preventing Professional License Suspension
Doctors who receive a notice of a pending disciplinary investigation need to act quickly to protect their rights. An investigation begins when a party files a complaint against the healthcare provider. This complaint then moves to the Complaints Review Unit (CRU). This unit reviews the complaint and determines whether the Board has jurisdiction to decide the matter.
A doctor's first chance to respond to the claim is by filing an official answer to the CRU. This answer is critically important as it outlines the physician's defense to the allegations and is an official statement in the case. Based on this answer, the CRU may recommend varying paths forward.
The CRU may suggest a diversion program to dispose of the matter. This involves a doctor taking ethics courses or receiving additional training in exchange for dropped charges. In more serious cases, the CRU could hold a hearing that may result in a formal censure, suspension, or revocation of a medical license. A Washington DC defense attorney could argue against the license removal during these hearings by questioning witnesses and presenting evidence that helps to defeat the allegations against the physician.
A Washington DC Physician Defense Lawyer Could Help
Any allegation of professional misconduct against a doctor is a serious matter. Whether these accusations arise out of professional malpractice or criminal charges, doctors need to move quickly to protect themselves.
One step that could provide aid is to hire a Washington DC physician defense lawyer. A lawyer could investigate the accusation, gather evidence, and craft defenses to help the physician promote a powerful defense during formal hearings. Schedule your initial case consultation right away.