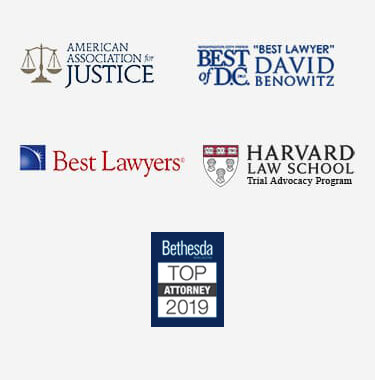 Washington DC Psychologist License Defense Lawyer
Thousands of people in the Washington DC area are under the care of licensed psychologists. To obtain a license to practice psychology, a person must not only obtain adequate education, but they must also pass a licensing exam and background check.
These requirements remain in effect for as long as a person holds a license. Allegations of a failure to perform up to the appropriate standards could lead to investigations by the Board of Psychology. These investigations could result in official reprimands, a suspension of the right to practice, or a termination of a license.
If you have been accused of not meeting the standard to practice psychology, you have the right to fight against these allegations with the help of a dedicated defense attorney. A Washington DC psychologist license defense lawyer could help you protect that right and fight back against allegations of malpractice.
The Duties of Psychologists
Psychologists have a duty to provide competent and skilled care to their patients. In general, these professionals must not take any action that causes intentional or negligent harm to those under their care. This includes recommending patients for more intensive care from a psychiatrist when applicable.
Psychologists must also be sure to participate in the required continuing education sessions. Washington DC regulations require all psychologists to attend no fewer than 30 CE credits, some of which must be spent in ethics programs and learning how to treat members of the LGBTQ community. A failure to either provide competent care to patients or a lack of continuing education are common reasons for psychologists to face complaints. A Washington DC psychologist license defense attorney could gather evidence against the accusations of misconduct.
The Board Process After Receiving a Complaint
All licensing entities, including the Board of Psychology, must handle complaints and potential discipline according to the tenants of Washington DC law. For example, the Code of the District of Columbia §3-1205.14 grants a licensing board the jurisdiction to issue a fine, order remediation, and suspend or revoke a license to practice.
However, every professional who faces these allegations has due process. A board cannot enforce these punishments without holding a formal hearing. Under DC Code §3-1205.19, these hearings must take place no fewer than 15 days after the professional receives notice. At the hearing, the professional has the right to cross-examine witnesses and present their own evidence. The law also guarantees the right to counsel, but a public defender is never an option. A Washington DC psychologist license defense attorney could help psychologists to build effective defenses at these disciplinary hearings.
Contact a Washington DC Psychologist License Defense Lawyer Today
Any allegation of misconduct could have a serious effect on your professional future. Obtaining and maintaining a license to practice psychology requires more than just passing a test and graduating from school. All practitioners must continue their educations and provide skilled and competent care to their patients. Failures to uphold these duties or allegations of misconduct could lead to the suspension or revocation of their professional license.
A Washington DC psychologist defense lawyer could help to represent your interests in these hearings. They could evaluate the strength of the Board's case and present a defense designed to protect your rights. Reach out today to discuss your case.