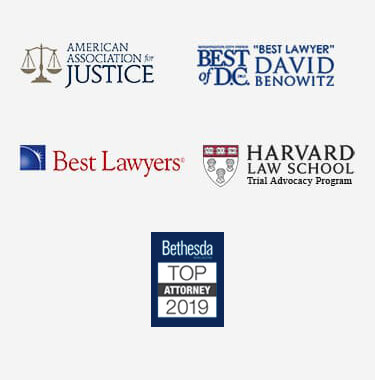 Washington DC Social Worker License Defense Lawyer
The Washington DC Board of Health has oversight over many of the District's practicing professionals, including social workers. All social workers must obtain licenses to practice their craft and continue with their education in Board-approved training sessions.
The Board also has the power to discipline public servants who violate their duty. This includes ordering retrains, issuing formal reprimands, and rescinding licenses.
Fortunately, social workers facing these potential penalties have the right to contest the complaint at hearings with the help of a seasoned defense attorney. A Washington DC social worker license defense lawyer could represent caseworkers in their defenses against formal censure, suspension, or termination.
The Board of Social Work
The Board of Social Work in Washington DC is a sub-agency of the Board of Health. As a result, the Board oversees the actions of all social workers in the District. This includes performing several tasks to ensure that caseworkers are qualified to perform their duties and that members of the public have the means to file complaints that allege poor performance.
At the most basic level, the Board issues licenses after requiring social workers to pass tests that indicate a basic level of knowledge. Additionally, all aspiring public servants must demonstrate good judgment and solid moral fiber. A failure on either account will lead to a denial of a license.
These requirements continue after a party receives a license. All members must maintain good ethics and complete a minimum of 40 hours of approved continuing education units every year. If a license holder fails to perform with skill and morals and the Board receives complaints, the social worker could face repercussions. A license defense attorney could provide more information about the role of the Board of Social Work in Washington DC.
Helping Social Workers Protect Their Careers
When social workers receive a notice that the Board is initiating an investigation, they need to act quickly to protect themselves. The first step is to issue a written response to the complaint. This can serve as a first line of defense, but also becomes part of the official record of the case.
If this response fails to address the issue properly, the Board may conduct informal discussions about the case. This can be an opportunity for the side to come to an agreement about a proposed solution. In many cases, this can include taking additional ethics courses or training to avoid a formal penalty.
If informal talks fail to resolve the claim, the case will move into a formal hearing session. Here, both sides can present evidence, call witnesses, and make arguments as to what punishment the actions require, if any. A Washington DC license defense attorney could help to guide social workers through every stage of the complaint process.
Let a Washington DC Social Worker License Defense Lawyer Help
The receipt of a notice of complaint concerning your license to perform as a social worker is a serious matter. The Washington DC Board of Social Work has the right to investigate complaints and issue harsh penalties. These penalties can include the payment of fines, the issuance of a formal censure, or a suspension or even revocation of a license.
A Washington DC social worker license defense lawyer may be able to prevent these unfortunate outcomes. They could work on your behalf to file answers to complaints, evaluate the strength of the Board's charges, and represent your interests during all formal and informal hearings. Call today to learn more.