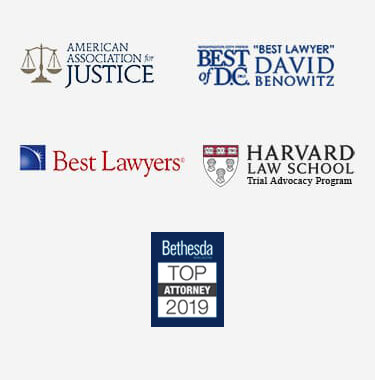 Washington DC Physical Therapy License Defense Lawyer
The Washington DC Board of Physical Therapy is the entity that oversees the physical therapy profession. Not only does this Board administer tests, issue licenses, and make recommendations for the safe practice of physical therapy, it also disciplines physical therapists who violate their professional obligations.
Violations of these rules can take many forms. A therapist who fails to provide competent care to patients may face allegations of malpractice. Law also prohibits inappropriate contact with patients and requires therapists to maintain a strict moral code.
Allegations of misconduct may result in a disciplinary hearing. A Washington DC physical therapy license defense lawyer could help healthcare specialists defend themselves against allegations of wrongdoing. Do not hesitate to speak with an experienced defense attorney right away.
How Can a Therapist Violate the Rules of the Profession?
The Washington DC Board of Physical Therapy is responsible for enforcing the rules that govern proper physical therapy practice. This includes the laws that mandate proper contact with patients, establishing protocols for care, and ensuring that therapists are of a proper personal character.
The Board will ensure these facts upon issuing a license. However, it also continues to oversee the actions of members after they receive permission to practice to make sure they do not violate the rules. Examples of potential violations include:
Inappropriate touching or other behavior towards patients
Facing arrest for crimes of moral turpitude that may call a therapist's judgment or morality into question
The use of improper procedures or inattentiveness while providing treatment
A failure to attend required continuing education courses
A single instance is all that is necessary to cause a complaint and subsequent investigation. A Washington DC license defense attorney could protect a physical therapist from these allegations.
What to Expect After Receiving Notice of a Complaint
The Board of Physical Therapy follows a strict procedure when it receives a complaint from a third party. The Board will examine the facts presented in the complaint to determine if there is good cause to conduct further investigation. If so, the Board will provide notice to the physical therapist that contains the complaint and offers a chance to respond.
This response is a therapist's first opportunity to contest the charges. A license defense attorney in Washington DC could craft these responses on behalf of physical therapists. If the response fails to dispose of the complaint, an attorney can also help by attending formal and information Board sessions to present evidence, make arguments, and propose potential settlements.
The Board has broad powers to issue penalties. Possible consequences will vary based on the nature of the allegations. Punishments can include additional education, a fine, license suspension, or permanent revocation of a person's right to provide physical therapy services.
Contact a Washington DC Physical Therapy License Defense Lawyer
The Board of Physical Therapy cannot issue penalties without providing due process to its members. A Washington DC physical therapy license defense lawyer could help you build a strong defense against allegations of malpractice or moral failures. They could investigate the nature of the claim, explain the rules for investigations, and provide guidance and legal aid every step of the way. Reach out today and schedule your initial case consultation.