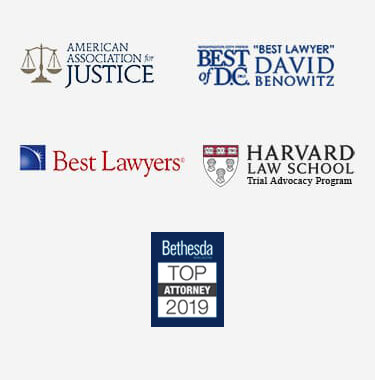 Physician Errors and Hospital Mistakes in Virginia
When you go to the hospital to receive necessary medical treatment, you expect to receive responsible and professional care. If there is an instance when a nurse, doctor, or medical institution fails to provide this adequate care and professional treatment, and you face a new illness or injury as a result, you may have a legitimate claim for medical malpractice. If you or a loved one believe that a physician or a hospital has been negligent in its medical obligations, it is important that you seek out a Virginia medical malpractice lawyer as soon as possible.
An attorney with our firm can provide the help and guidance you will need to understand how the law applies to your case and the potential strength of your claim. They will understand the laws, limitations, and other factors that may affect your case and the compensation that you receive. When a doctor, hospital, or nurse fails to meet the responsibilities of their position, it is important to have someone that will fight for your rights so you can receive the compensation that you deserve.
Understanding Medical Errors
In 2000, the Institute of Medicine of the National Academies estimated (pdf) that there were approximately 98,000 fatalities annually due to medical errors in hospitals. However, medical negligence is often under-reported, and as a consequence, poorly-performing health care professionals continue to offer care to their patients. Some minor mistakes are bound to happen even with the very best care, but when a doctor or nurse does not take the proper amount of time to ensure that medical procedures are completed correctly, the patient suffers. Some instances of physician or hospital negligence that may give rise to a claim for medical malpractice are highlighted here:
Failure to order the proper diagnostic test
Test results that are not interpreted correctly
No efforts to create a follow-up plan with their patients
No physical exam completed
Poor memory or improper medical knowledge
The transfer of a patient to another physician without necessary information
An error in surgery or anesthesia
Improper discharge of a patient
Failure to provide patients with appropriate post-operative instruction
The occurrence of bed sores
Failure to follow the proper hygiene and safety standards
The incorrect administration of medication
When health care providers are negligent, it can result in extremely serious medical complications. While some of these conditions may be treatable with extensive care, others may result in death or permanent disability or disfigurement. Some of the more serious problems that may occur because of medical negligence include:
Serious or minor infection
Internal bleeding
Heart failure
Irreparable nerve damage
Potential paralysis
Failure of one or multiple organs
Deprivation of oxygen
Injury to the brain
The injury and expenses from a physician error or hospital mistake can create an enormous burden on your livelihood (as well as your health) and filing a medical malpractice lawsuit may be the only recourse for justice that a patient has. Thus, a personal injury lawyer can prove invaluable in such situations. However, the Commonwealth of Virginia has very strict legal requirements that pertain to medical malpractice or negligence lawsuits, some of which are highlighted here:
There is a cap for the amount of damages that can be awarded in negligence cases, which will limit the amount of compensation that a victim or the victim's family may receive.
The proposed lawsuit may have to be reviewed by a medical review panel.
If there is any proof that the patient is partially responsible for the injuries that they suffered from, a lawsuit may be dismissed due to the contributory negligence; this is even true if the hospital or doctor did not provide the proper type of care.
Finding Legal Representation
No matter the type of legal challenges that are facing a case of medical negligence, hiring an experienced personal injury lawyer put you in the best possible position to obtain the compensation you deserve.  The fact is that the laws in Virginia regarding malpractice or negligence law are complex and changing, which means that you must find an attorney who understands medical malpractice and can explain how the relevant law applies to your case.
When you receive an injury or have a case of wrongful death, you need a team of professionals backing your lawsuit. A personal injury lawyer with our firm will explain all the legal aspects of the case to you and will help you pursue the compensation you deserve. Call our law offices today for a free consultation.