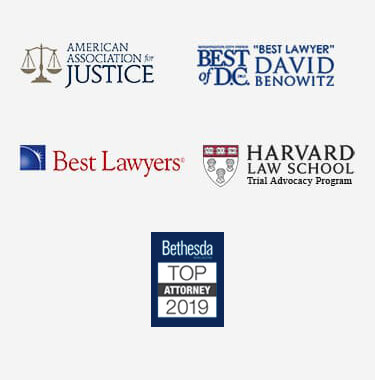 What is Medical Malpractice in Virginia?
No one wants to be a victim of medical malpractice, but that doesn't stop it from happening every day across the country. A basic understanding of what constitutes medical malpractice and the types of damages available for recovery can help you better understand your rights and know what you may be entitled to if you are a victim of medical malpractice. However, like all legal issues, if you believe you or a loved one may be a victim of medical malpractice you should consult with a Virginia medical malpractice lawyer as soon as possible. There are issues regarding time limits with any medical malpractice claim and you will require the aid of a dedicated Virginia medical malpractice attorney to determine whether your claim is valid. The following is a guide to frequently asked questions on the subject of medical malpractice and it is designed to help you better understand the purpose of medical malpractice law and how it can help you, and your community, by bringing those responsible for medical malpractice in Virginia to justice. These are only general questions. Discuss your specific case by setting up a consultation with a Virginia medical malpractice attorney.
What is Medical Malpractice?
Medical malpractice is considered any action, or a failure to act, by a medical practitioner that falls below the standard of care for the medical profession and causes injury to the victim of said act or omission.
What constitutes medical malpractice?
There are a number of different behaviors that can qualify as medical malpractice. Some of the most common examples of medical malpractice cases include the following:
Misdiagnosis of a patient;
Failure to provide the proper types of medical testing;
Any type of birth injuries that result from the negligence of a physician;
Wrongful death cases;
A spinal cord injury that results from the negligence of a physician;
The failure of a healthcare professional to properly diagnose common conditions such as an impending heart attack, cancer or appendicitis;
Brain injury trauma that results from the doctor's negligence;
The failure of a physician to treat a condition;
Errors in regards to medication or pharmaceuticals.
What must be proven to win a medical malpractice case?
In order to receive any type of compensation for your medical malpractice claim, you have to show the following:
Some type of duty was actually owed to you (this is typically met in any instance involving a doctor and a patient);
The duty was breached by your doctor, another medical professional, or a medical institution or facility and your care fell below the accepted standard;
The breach caused injury;
You suffered from some type of financial loss or emotional loss due to the injury that occurred.
What type of compensation are you entitled to be given?
When it comes to cases of medical malpractice, you may be eligible to receive compensation for the following factors:
Any medical expenses;
Loss of income;
A diminished earning capacity;
Funeral expenses in wrongful death cases;
Harm or losses suffered;
Permanent disfigurement or some type of permanent disability;
The Commonwealth of Virginia has caps (or a maximum) for medical malpractice damages, as follows:
Cases that occur between July 1, 2013 to June 30, 2014: $2.10 million
Cases that occur between July 1, 2014 to June 30, 2015: $2.15 million
Cases that occur between July 1, 2015 to June 30, 2016: $2.20 million
Cases that occur between July 1, 2016 to June 30, 2017: $2.25 million
Unlike other states, the cap for medical malpractice cases applies to all types of damages, both economic (e.g., expenses) and non-economic (e.g., pain and suffering). Additionally, the caps gradually increase every year until 2031.
Is there a statute of limitations for filing a medical malpractice lawsuit in Virginia?
The short answer is yes. However, any question regarding time restrictions and limitations should be directed to an experienced Virginia medical malpractice attorney, one who can evaluate exactly which statute of limitations applies to your case. The following list of codes will give you a general guideline to consider and it is provided by the Virginia General Assembly's online legislative information system: 8.01-243(A) States that all medical malpractice actions for an injury (not death) must be filed within two years of the date it occurred. 8.01-243(C) In cases that involve fraud, concealment, or a foreign object, the statute will be extended for up to one year after the date that the injury or object is discovered; however this extension does come with a limit of 10 years from the date of discovery. 8.01-244(B) Wrongful death suits must be filed within two years of the death.
What are your next steps?
If you believe that you have been injured due to the negligence or actions of a doctor, you should consult with a Virginia medical malpractice lawyer right away. These cases can be complex and you should consult with a Virginia medical malpractice attorney. The medical malpractice lawyers at Benowitz LLP have the experience and knowledge needed to determine the potential strength of your claim and to help you learn more about the process of filing a suit. It's important to note that if you do discuss your situation with an attorney and do not file a lawsuit, all of your information will be kept confidential. Contact one of our Virginia medical malpractice lawyers today for a free initial consultation.