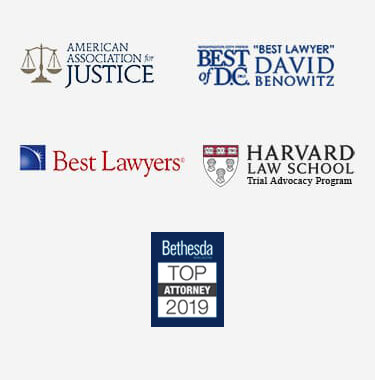 Virginia Dental Malpractice Lawyer
When you walk into the office of any medical professional, you have a reasonable expectation to find answers to your ailments and to leave in better health than when you arrived. If you are suffering from medical complications or inconvenience from the mistakes of a dentist, one of our Virginia dental malpractice lawyers can help you. Call and schedule a consultation today to find out more about how a Virginia medical malpractice lawyer can assist with your claim.
What Can A Virginia Dental Malpractice Lawyer Do for You?
A personal injury attorney with experience in dental malpractice cases can help ease the burdens of these feelings by working to hold the responsible party accountable and fighting to ensure that your financial future is secure. Our Virginia dental malpractice lawyers can:
Organize and present evidence in a manner favorable to you
Work to impeach defense witnesses and discredit defense experts
Keep you informed of the details of your case so you do not feel lost
Fight for the maximum compensation based on the circumstances of your case
In the aftermath of medical malpractice, you will probably be experiencing anger at the person responsible for your injuries, fear of how much worse your injury might get, and anxiety over how what happened will affect your quality of life. Call the Virginia dental malpractice attorneys at our firm today to conduct your free consultation and learn what we can do for you.
Complications From Dental Malpractice
Any part of the body, even just the mouth, can be damaged in a way that has far-reaching consequences. Some of the complications you may be experiencing from dental malpractice include:
Tooth loss
Pain from a badly-fitted filling
Infection from an improperly-cleaned cavity
Facial numbness or pain from nerve damage
Disease progression due to failure to timely diagnose
If you are experiencing any of the issues above, there are steps you should take.
Actions You Should Take
In order to build a strong case, the actions you should take include:
Collecting any correspondence from the dentist that may admit fault (apologies or a request to schedule an appointment to fix the damage)
Documenting financial hardship resulting from your injury (loss of income, having to pay for help for daily activities, medical expenses, etc.)
Recording any pain and suffering you endure (pain limiting your enjoyment of leisure and recreational activities, inability to engage in activities you enjoy, less productivity at work, etc.)
The more information you collect, the more effectively our attorneys can fight for just compensation.
Call a Virginia Dental Malpractice Lawyer Immediately
If you are seeking compensation for damages caused by dental malpractice, you have a fight ahead of you. A Virginia dental malpractice lawyer with local experience can bring the strength and skill required to fight for the damages that you deserve. Call today for a free consultation.