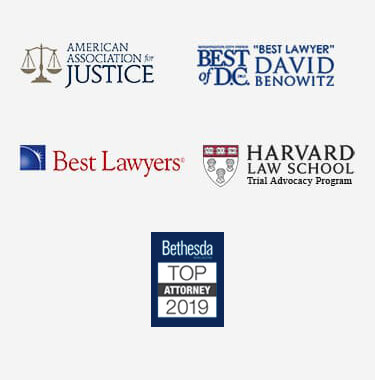 Virginia Meningitis Attorney
If you have contracted meningitis from a hospital or medical facility due to the conditions or the actions of the medical professionals there, call a Virginia meningitis lawyer to learn if you may be eligible to file a personal injury claim.
About Meningitis
Meningitis is a very serious bacterial or viral infection. It covers the membranes of the brain and spinal cord and can result in death or brain damage if it goes untreated for too long. The viral infections may get better without any kind of treatment but the bacterial infections are more serious. They may be caused by exposure or because of chemical irritation or drug allergies, among other sources. Your Virginia meningitis attorney can carefully investigate the circumstances that may have caused your illness in order to determine how to go about your claim.
It is important to understand how a person obtained meningitis to determine what the next step is in terms of legal action. For example, if it was caused by a chemical irritation that one was exposed to because of work, or due to some other exposure in the workplace, then a person may be eligible for a workers' compensation claim. On the other hand, if the cause was due to a drug allergy, then a doctor who failed to do the proper testing or read the charts effectively prior to administering the drug may have caused the allergy that ultimately led to the meningitis. In such a case, you might have a medical malpractice claim.
Medical Malpractice
Finding a Virginia meningitis lawyer to help you file the claim and ensure that it gets on record is critical. Doctors have a responsibility to their patients and when an error is made that causes something as severe as meningitis, an investigation will be opened up by the medical review board to determine if the doctor was actually at fault.
The sooner a patient or the family of the patient pursues a claim, the easier it can be for the personal injury attorney to gather all necessary information to put the case together. This includes getting copies of schedules of all employees who were at the medical facility when the patient was there to establish a chronological list of events.
Workers' Compensation
There are a number of medical conditions listed under 65.2-402.1 that can cause death or disability to an employee in which case would allow for workers' compensation to be granted. The death or disability from an infectious disease, such as meningitis, is covered under section A of the aforementioned code. If the person who acquired the meningitis died prior to being able to make the claim, the family members can file the claim on the person's behalf.
Very few people get meningitis.  However, if someone is unfortunate enough to contract it, there's usually a reason behind it. It does not matter whether a person was able to make a full recovery or not – there is still compensation available for the pain and suffering during that time period as well as the medical bills acquired as a result of the injuries suffered because some else was negligent. For those who have suffered long-term, additional compensation may be available because of the inability to earn a living.
Call Our Law Offices Today
A Virginia meningitis lawyer will be able to establish who is to blame and build a case based upon what has been presented to them and what they discover in the course of their skilled investigation. A lawsuit may then be filed, and if necessary, a medical review board will be established as part of the court proceedings.
Not every lawyer is equipped to handle a claim of meningitis. It takes a lawyer who understands the laws of Virginia and has dealt with similar claims in the past.
A free consultation can make it easier for a victim to come forward and have their case reviewed by a legal professional. At that point, it will be possible to learn if there is enough information to move forward and what the strengths and weaknesses of each potential case are. Call today to speak with our Virginia meningitis attorneys and begin the process.