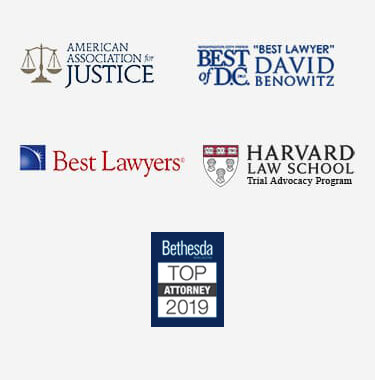 Virginia Chiropractor Malpractice Lawyer
If the decisions and actions of a chiropractor have brought pain, worry, and inconvenience into your life, one of our experienced Virginia chiropractor malpractice lawyers may be able to help guide you through what you need to do to come out of this ordeal on top. Call today to schedule a free consultation with a medical malpractice lawyer in VA to discuss your case.
Why Hire a Virginia Chiropractor Malpractice Lawyer?
As you focus on getting better from your chiropractor-induced injury, our malpractice attorneys can focus on fighting to get you the compensation you deserve for what happened to you. They can help you by:
Consulting Virginia statutes so they can fight for the maximum damages allowable under law
Packaging your evidence in a clear, easily-understandable way in order to maximize the chance of a favorable ruling
Offering you the help you need to feel confident and relaxed while going through this stressful experience
Dealing with any accusation or evidence against you from the defendant's legal team
Our Virginia chiropractor malpractice attorneys work on a contingency fee basis, which means that we don't take a penny from our clients until we help them to achieve a successful settlement or favorable verdict in court.
Actions to Maximize the Effectiveness of Your Case
After you contact one of our local attorneys who handle chiropractor malpractice cases, you will need to give them any and all information pertaining to your claim so that they can start building a case for you. Things to track include how the injury happened, how the injury makes you feel from day to day, and any expenses arising from the injury. Expenses can include:
Loss of income from being unable to work
Medical expenses from doctor visits
Prescriptions and receipts
Home-care costs due to decreased mobility
The spine is resilient, but it is also very complex. If a chiropractor (whose education and qualifying exams are different from those of a medical physician) makes a wrong decision and your spine is misaligned, can include:
Arm or leg pain (or back pain)
Weakness anywhere in the body
Any pain or suffering you are feeling or any expense that would not exist if you had not been injured is important information for a malpractice case and can be used by your Virginia chiropractor malpractice lawyer to help your claim.
Virginia Medical Malpractice Laws
Under Virginia Code Section 8.01-243, you generally need to either settle your claim or file a lawsuit against the party responsible for causing your injuries within two years. Additionally, there is a $2.15 million cap on medical malpractice damages until June 30, 2015, when the cap increases to $2.2 million. Va Code 8.01-581.15. One of our experienced attorneys will be able to navigate these statutes and advise you of what steps to take to protect your rights and build a compelling case for compensation.
Call Today for a Free Consultation
The sooner you contact one of our Virginia chiropractor malpractice lawyers, the sooner we will be able to start helping you. It can be extremely frustrating to deal with pain and injury inflicted by a trusted healthcare provider, but you can be empowered by learning about your rights and fighting for the compensation you deserve. Consultations are free, so call today.